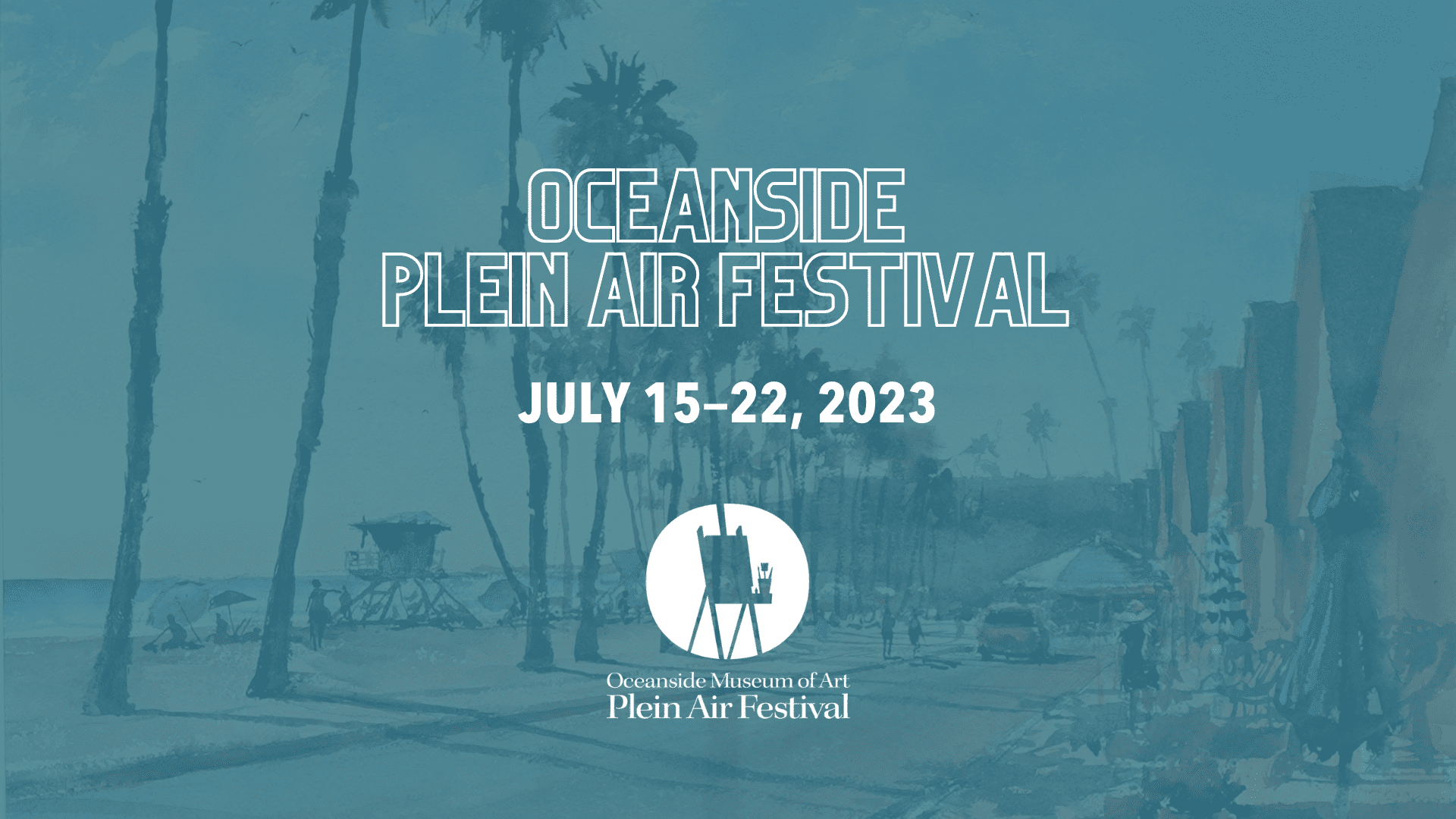 OCEANSIDE PLEIN AIR 2023
Painting Southern California in the Open Air
We're excited to welcome artists of all skill levels to participate in our bi-annual Oceanside Plein Air Festival. Oceanside offers gorgeous coastlines, charming cityscapes, peaceful lagoons, rolling hills with lush flora and fauna, and the historic Mission San Luis Rey, among other visual splendor to capture on canvas. Plein air painting is a painting completed in the field, on location, and "in the moment."
REGISTRATION OPENS FEBRUARY 2023
Sign up for our Plein Air Mailing List to get the latest information as more becomes available.
Oceanside Plein Air Festival 2023 Schedule
coming soon
JOIN ARTIST ALLIANCE GROUP LEVEL AND SAVE
Be part of a community of artists. Artist Alliance provides opportunities for interaction, visibility, and growth for artists in the region. Group-level members get to participate in Quarterly Critiques, submit work to offsite exhibitions, and our popular Artist Alliance Biennial, an exhibition at OMA celebrating the best work of Artist Alliance members where one selected artist is awarded a solo exhibition.
View 2022 Artist Alliance Biennial solo exhibition winner Lani Emanuel and her exhibition Lani Emanuel: Beside Herself, closing March 5, 2023.
Become an Artist Alliance Member!
DISCOVER OCEANSIDE
Located at the northern edge of San Diego County is the Southern California beach town of Oceanside or O'side. Home of the largest of all California Missions, Mission San Luis Rey, the longest wooden pier on the west coast, and a vibrant art community with over 40 murals designating it as one of 14 California Cultural Districts, explore what it means to be original in O'side.
FREQUENTLY ASKED QUESTIONS