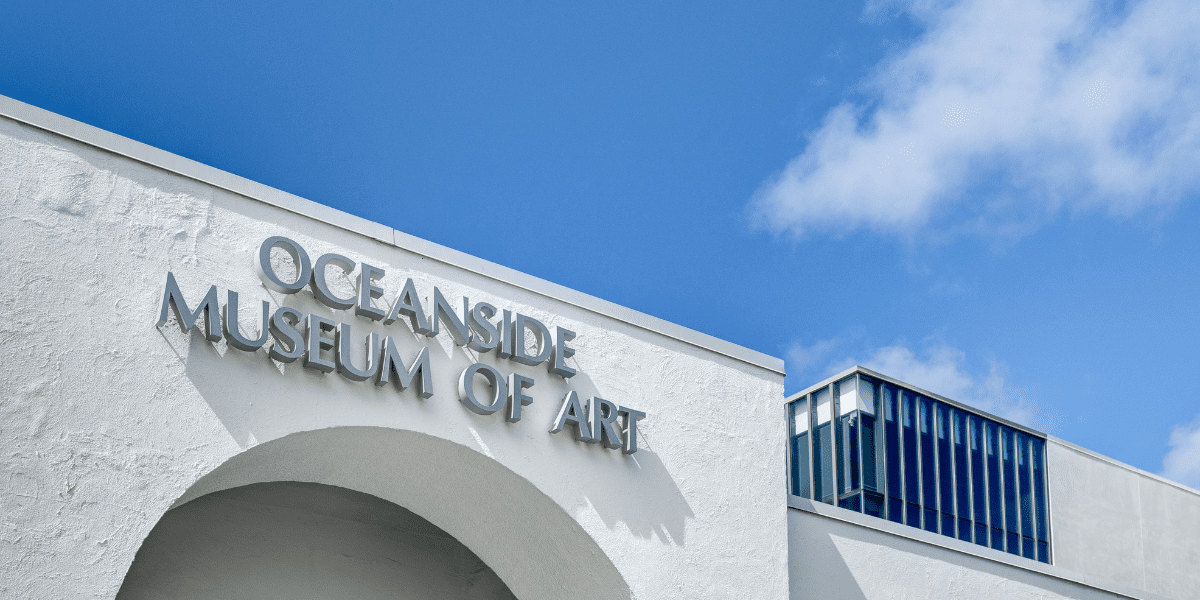 Located in a burgeoning coastal city along the cultural corridor between Los Angeles and San Diego, Oceanside Museum of Art (OMA) explores new, relevant, and historical art of Southern California. Like art itself, OMA is always fresh, sometimes edgy, sometimes traditional, and frequently unexpected. The OMA experience stimulates imagination, presents new ideas, and challenges the familiar in a welcoming environment for those new to art, longtime museum-goers, artists, art students, or simply the curious.
Oceanside Museum of Art (OMA) is an equal opportunity employer and considers all candidates for employment regardless of race, color, sex, age, national origin, creed, disability, marital status, sexual orientation, or political affiliation.
OPEN POSITIONS
To apply for open positions, email your resume and cover letter to jobs@oma-online.org.