Discover Hidden Gems In The Museum Store
Whether looking for the perfect gift or a special treat for yourself, the Museum Store at OMA is always a great place to look. Open during regular museum hours, admission is not required to come explore the many unique artworks created by artists exhibiting in OMA's galleries as well as regional artists who create books, greeting cards, sculpture, paintings, jewelry, toys, vessels, and more. OMA members always get a discount on purchases, making membership another item worth including on your shopping list.
Featured Store Artists
These are just a few of the many artists with work featured in the Museum Store.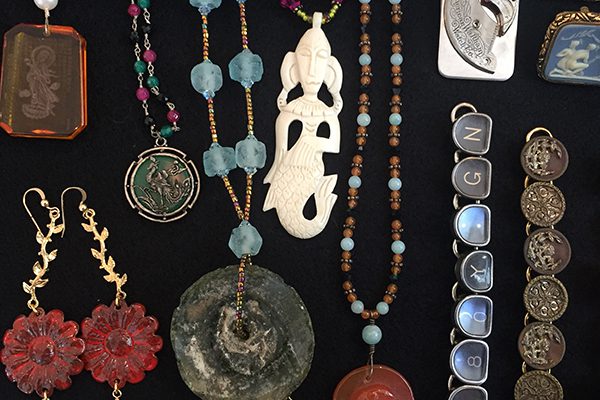 Karen Braverman-Freeman is a mixed media artist from Long Beach. She was a costume designer in Hollywood for many years, working on several shows such as Baywatch, Knight Rider, and Charles in Charge. She has been featured in Glamour, Self, TV Guide, Women's Wear Daily, and on E! Entertainment. She enjoys seeking out unique beads and components for her creations during travels throughout the world. Her one-of-a-kind necklaces, earrings, and bracelets have an eternal quality as they juxtapose vintage and modern embellishments.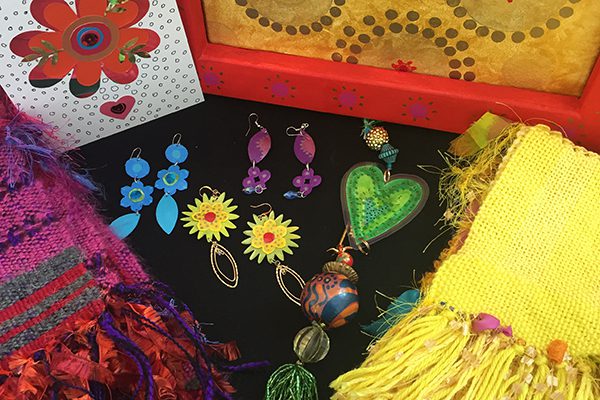 Gay Hart Brewer is a mixed media artist from Murietta. Her distinctive attention to color and design are important elements of her unique creations that include jewelry, textile weaving, painting, collage, and mobiles. While attending high school, she won scholarships at The Decordova Museum and the Boston Museum of Fine Art. After graduating, she became the first female executive in charge of a staff of 21 people across seven department stores in Massachusetts. After moving to California, Brewer began her own freelance business as a visual merchandiser, photo stylist, and mixed media artist. Now retired, she focuses on her art.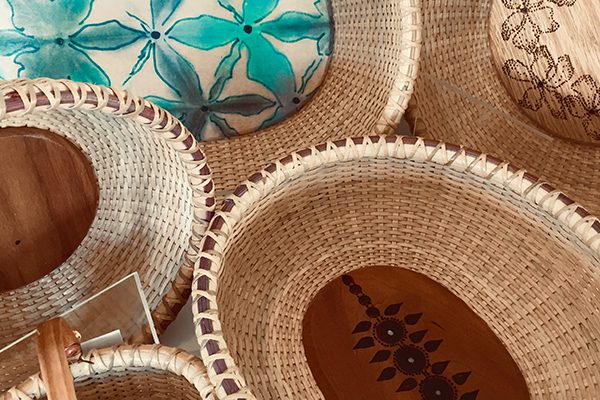 Joanie Laib began her career as a potter. After 15 years of studio work, she left pottery to start a career as a professional chef, culminating as the sous-chef for world-renowned Cal-a-Vie Spa. Afterwards, she returned to her Vista studio and is now focused on her Nantucket baskets. Laib learned the basket-weaving craft from her mother and uncle, descendants of early New Englanders. Also known as lightship baskets, they have a solid wood base and are woven around a solid wood mold using natural reeds and other findings. Laib's baskets reflect this tradition while incorporating her own inspiration and design.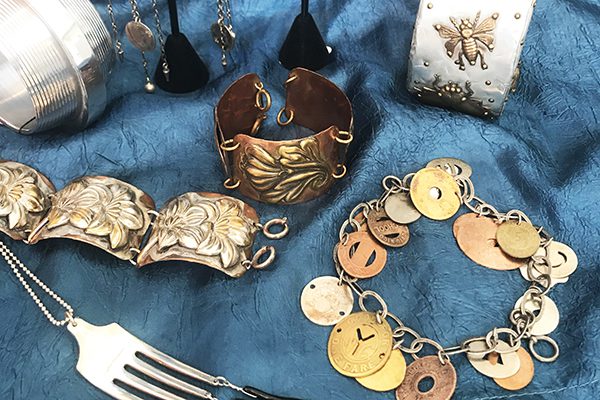 Alexia Markarian works in a range of disciplines including painting, graphics, photography, and jewelry. A restless experimenter and creator, Markarian is known for using common materials in unexpected ways throughout her sculptural and design work as she explores the expressive power inherent in everyday objects. Markarian's work has been shown in museums and galleries throughout the United States, Canada, and Moscow. The offbeat themes, symbols, and design motifs of her jewelry echo those found in her drawings and paintings such as birds, insects, and botanical specimens.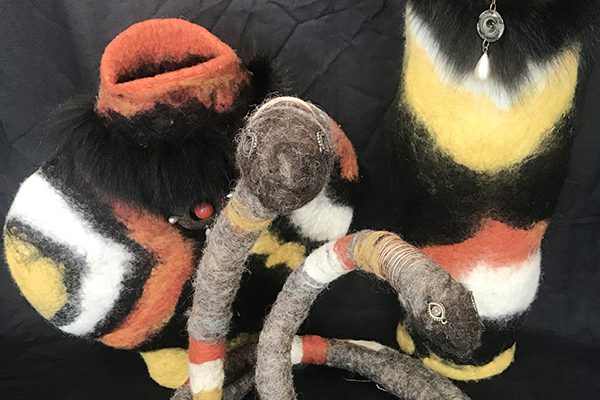 Jan Rolston is recognized for creations in fiber art, watercolor, and collage. Her approach to creating unique and one-of-a-kind works is influenced by tribal African and Asian cultures as well as traditional textile techniques in felting, dyeing, and printing. Some of Rolston's weaving techniques are borrowed from Japanese Shibori-style work. Her original watercolor paintings include a variety of subjects such as portraits, still lifes, and landscapes. Her penchant for using unusual materials is evident.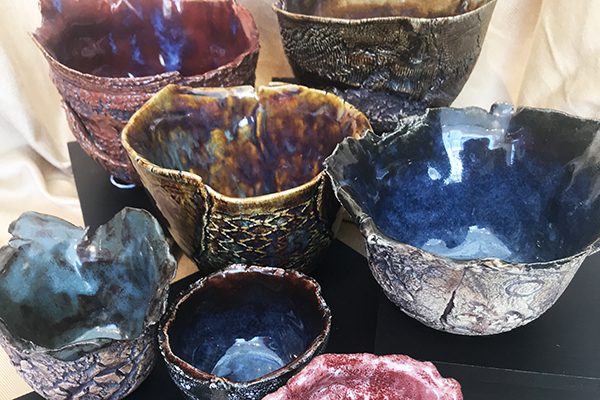 Larry Vogel has been involved in photography since 1976 and in recent years has become a multi-talented artist using several mediums to pursue and express his creative explorations including, photography, ceramics, painting and sculpture. He has continued to evolve as a creative artist with several bodies of work, some traditional in concept and technique while others are very experimental and abstract in method and vision. Because of his evolving approach, neither he nor his works can be categorized or pigeonholed, which Vogel finds somewhat refreshing and liberating.
As a complement to the onsite Museum Store, we now have OMAgoods Online with our bespoke line of OMA-branded clothing, accessories, mugs, and more. Choose your design, item, size, and color—all conveniently online—and it will be created just for you and then shipped directly to your home.
MUSEUM STORE
LOCATION
Inside Oceanside Museum of Art
704 Pier View Way
Oceanside CA 92054