2023 Plein Air festival juried exhibition
JULY 22, 2023–JANUARY 14, 2024
Juried By Shuang Li and Michael Obermeyer with OMA executive director
Maria Mingalone
As part of OMA's second bi-annual Plein Air Festival (July 15-22, 2023) artists at all levels of
experience were welcomed to participate in OMA's second biennial Oceanside Plein
Air Festival, celebrating creativity and the natural environment. The Festival is not only
about the artists who join in the creative process, it is also for our friends, neighbors,
visitors, and art lovers of all ages that have connections to our beautiful city. Everyone is
invited to share curiosity, wonder, and joy as they watch scenes of the ocean and beaches,
landscapes, and cityscapes of Oceanside come to life on canvas and paper. It is a time for
people to find connection and empathy–all at the intersection of art and everyday life.
Each festival participant completed multiple artworks en plein air (French for "outdoors") during the course of the week, from which the jurors Shuang Li, Michael Obermeyer, and OMA Executive Director Maria Mingalone selected for this exhibition. Look for the award-winning works and honorable mentions throughout the gallery.
The 2023 Plein Air Festival Juried Exhibition is a stunning showcase of original plein air works of art representing Southern California's natural beauty and urban environments in a variety of media, all created over the course of one exciting week.
Congratulations to our 2023 Festival Winners and Exhibiting Artists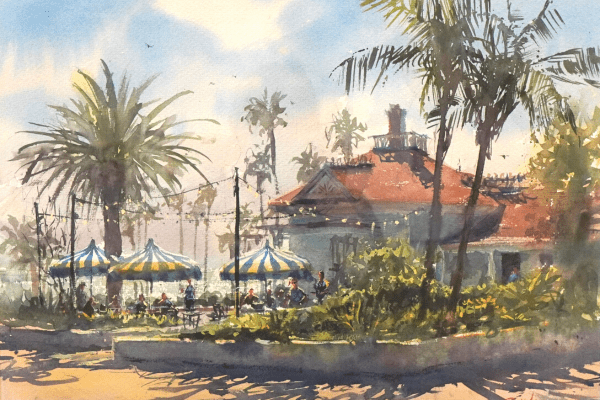 Best In Show, First Place | Geoff Allen, Tom's Place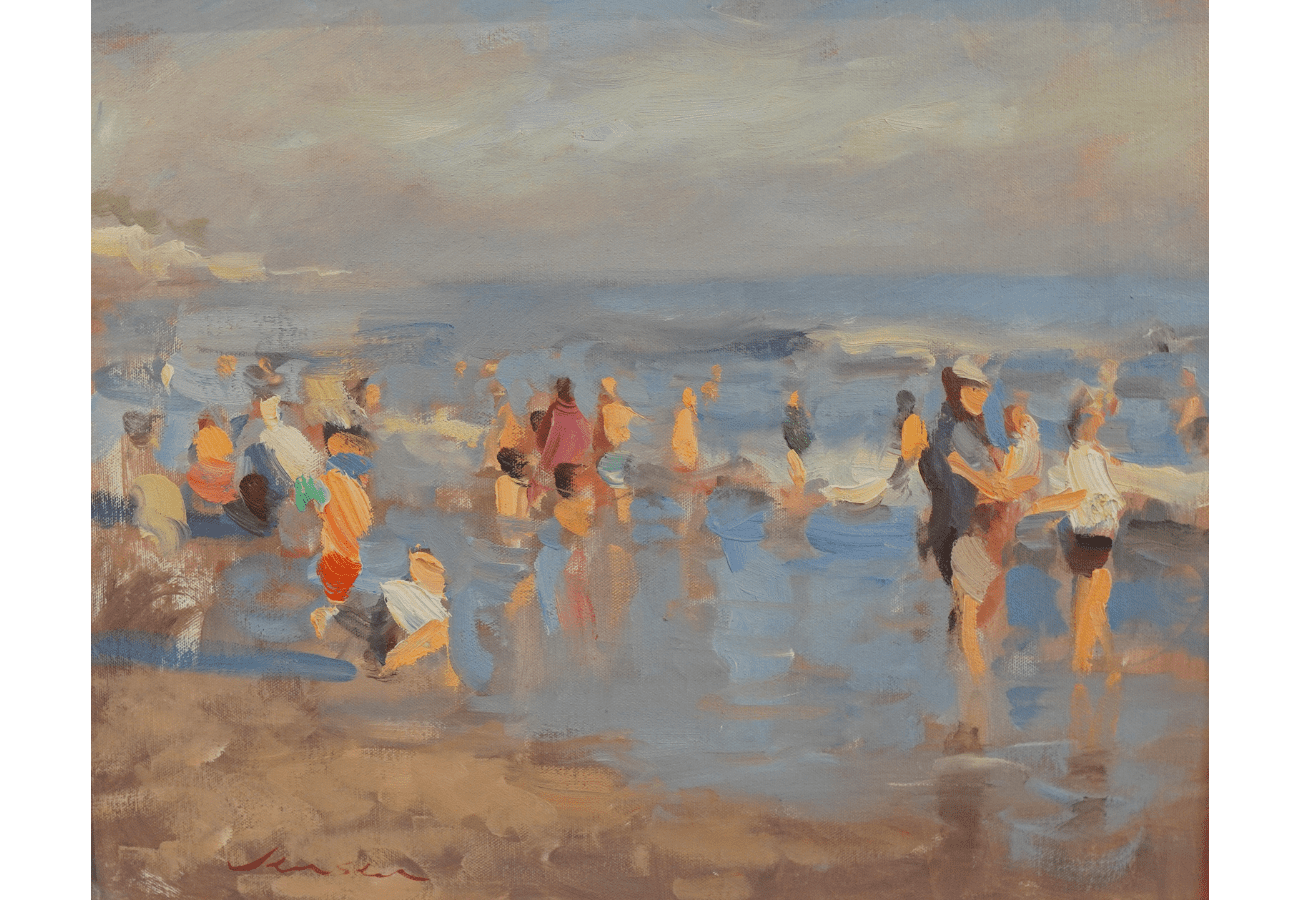 Best In Show, Second Place | Ryan Jensen, Evening on the Beach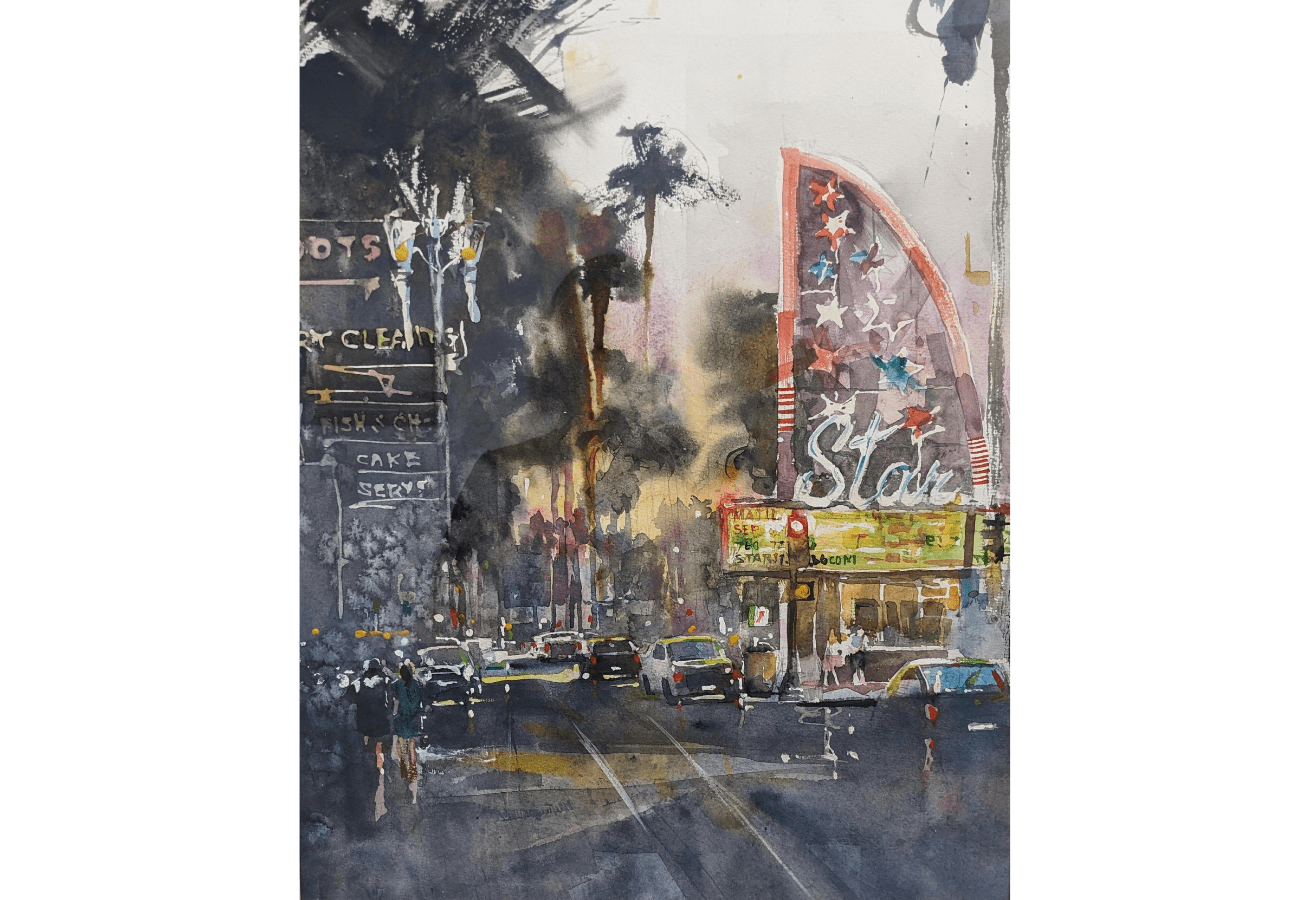 Best In Show, Third Place | Hermann Chen, The Lights Are On
Cogratulations to our 2023 Festival Winners
Honorable Mention Kate Joiner
Honorable Mention Chuck Kovacic
Honorable Mention David Savellano
Honorable Mention Drew Bandish
Honorable Mention Dunya Holland
San Luis Rey Mission Quick Paint 1st pl Lorraine Cote
San Luis Rey Mission Quick Paint 2nd pl Hermann Chen
San Luis Rey Mission Quick Paint 3rd pl Victoria Huff
MainStreet Oceanside Student Award Reese Tarman
MainStreet Oceanside Student Award Olivia Prior
Trailblazer Award presented by Frontwave Credit Union Joyce Trinh
Best Brick and Mortar presented by Oceanside Chamber of Commerce David Savellano
O'side O'riginal presented by Visit Oceanside Carolyn Zbavitel
Osider Award Hermann Chen
Osider Honorable Mention Carolyn Zbavitel
Osider Honorable Mention Lorraine Cote
Osider Honorable Mention Makenna Karp
Osider Honorable Mention Ryan Jensen
Osider Honorable Mention Krentz Johnson
Osider Honorable Mention Toni Williams
Chris Clevering Best of Student Submissions Anh Nguyen
Chris Clevering Best of Student Submissions Amelia Abeyta
Wine in a Million- KNVS 1st place David Savellano
Walking on Cloud Wine- KNVS 2nd place Kate Joiner
Chardon-HEY- KNVS 3rd place Shawn Brady
You're a Grape Artist- KNVS Honorable Mention Kathryn Peterson
You're a Grape Artist- KNVS Honorable Mention Gabriel Stockton
You're a Grape Artist- KNVS Honorable Mention Gina Ensalaco
You're a Grape Artist- KNVS Honorable Mention Andrew Johnson
Thank you to our Featured and Selected Artists