Interested in being a part of Artist Alliance? Click here to join now online, or call (760) 435-3724.
Artist Alliance is an affiliate group of membership available to OMA members at any level for an additional fee of $20 per year per person. Current OMA members who add Artist Alliance to their existing membership level will continue to be current members until their existing expiration date. Annual renewals will include the membership level plus the Artist Alliance fee. Membership in Artist Alliance provides opportunities for interaction, visibility, and growth for artists in the region.
Artist Alliance members are featured in an online registry that can be linked to their artist website. If you have an artist website, Instagram page, or Facebook page you would like added to the registry please contact Katie Dolgov at katie@oma-online.org with the URL.
ARTIST SUBMISSION OPPORTUNITIES
October 23, 2023-January 20, 2024
Featuring the vibrant and dynamic intensity of pure pigment, lively and luminous in a variety of hues, tints, and shades. Artwork will be on view at The University Club Atop Symphony Towers in downtown San Diego. Juried by Maria Mingalone, Oceanside Museum of Art Executive Director.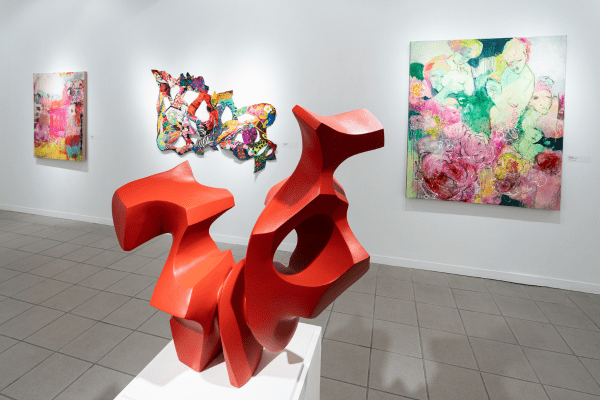 2023/24 Artist Alliance Biennial
Submissions Are Closed
Selections announced: Monday, October 2, 2023
On View at OMA: November 18, 2023-March 31, 2024
Juried By Jonathon Glus, Executive Director for the Arts & Culture, San Diego
RECENT ARTIST ALLIANCE EXHIBITIONS
ARTIST ALLIANCE EVENTS
OMA holds a number of events that either feature Artist Alliance members' artwork, are exclusive to Artist Alliance members, or offer free or discounted admission.