Slow art day
HOLD FAST
by Brady Willmott, 2019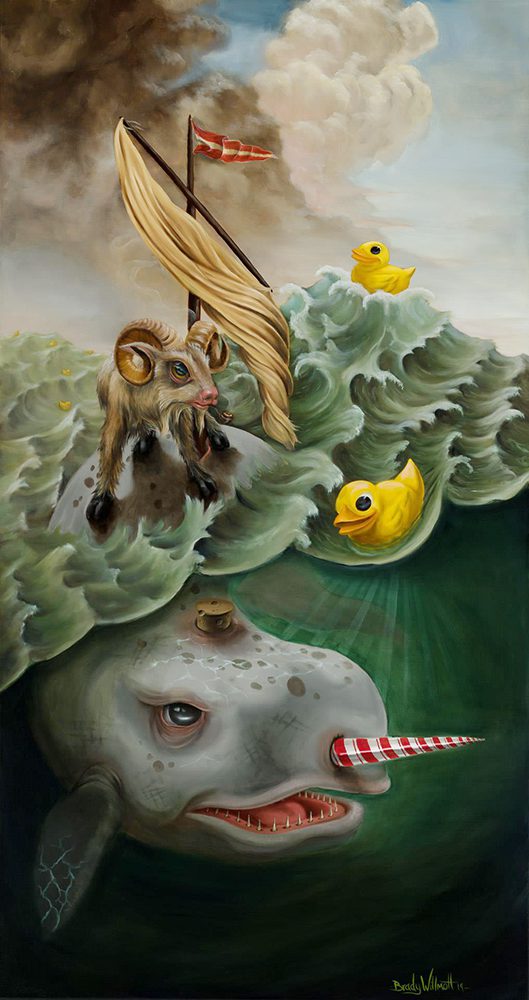 Look Closely
Look carefully for 30 seconds at every detail of this artwork. Now close your eyes.

Name everything that you saw.

How about three items that are not typically found in the ocean?

What did you notice about the sky?

How would you describe the mood or feeling of this artwork? What makes you say that?
Activity—Reset The Scene
Click here to be inspired by the fabulous DIY creations from the Getty Museum community and then be challenged to recreate this artwork with objects (and people) in your own home.

No extra materials required—just find whatever is lying around to make your own reproduction.


Share your final work

on social media using #slowartdayOMA and tag @oceansidemuseum. You can

click here to email it to OMA

.
More Slow Art Experiences
Click on the images below to continue the slow stream of art engagement.