Slow art day
Two Cardiffs Nocturne
by Juan Flores, 2018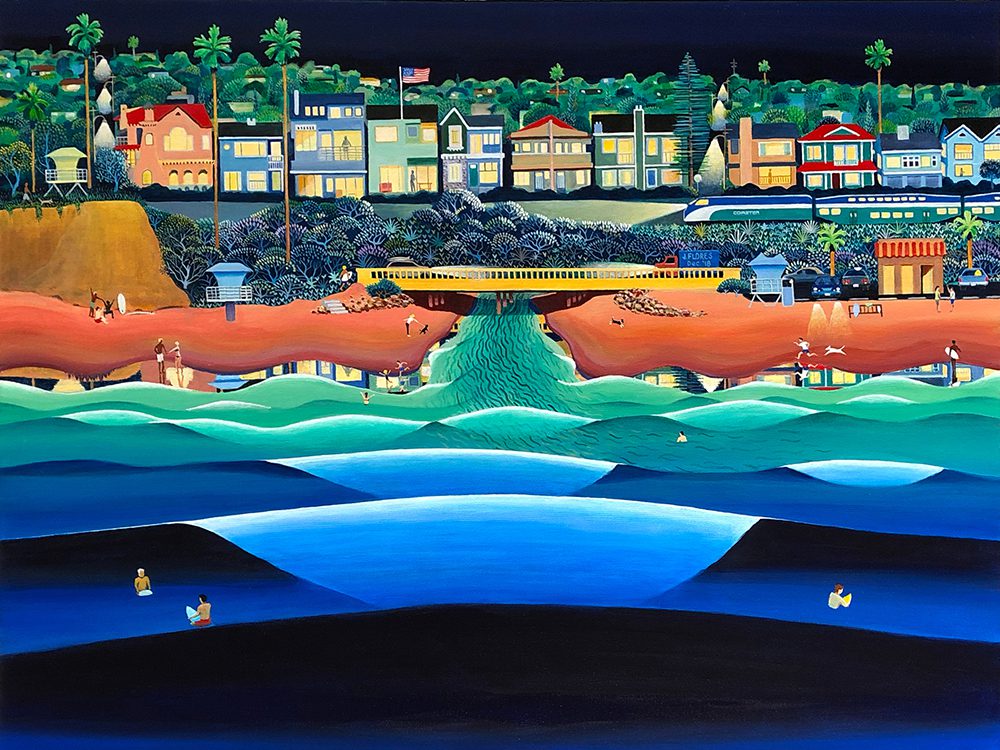 Look Closely
How many people can you find in the houses?

How many in the ocean?

How many dogs do you see?

Have you been to a beach like this before?

What do you see that reminds you of your own community?
Activity—Picture This
Find a partner, either in your home or a remote location. You will need paper and a pencil and/or color pencils.

In response to Two Cardiffs Nocturne, close your eyes and think of an outdoor location that you cherish in your community and that brings you the same feeling of harmony. Take a mental snapshot.

Sit back-to-back with your partner if you are in the same location. Don't worry if your partner is not with you physically—all you need is to hear their voice.

Slowly describe the location to your partner in as much detail as possible so they can draw it on the piece of paper. Include every aspect of the image that you see in your mind so they can do their best work.

If you have time, switch and repeat steps 1-4 with your partner.

Sign your masterpiece and share it on social media using #slowartdayOMA and tag @oceansidemuseum. You can

click here to email it to OMA

.
More Slow Art Experiences
Click on the images below to continue the slow stream of art engagement.