legacy:

more to the story
an art-based AUDIO EXPERIENCE
Artist Benjamin Lavendar answers, "What are the "roots" of this artwork (how did it come to be)?"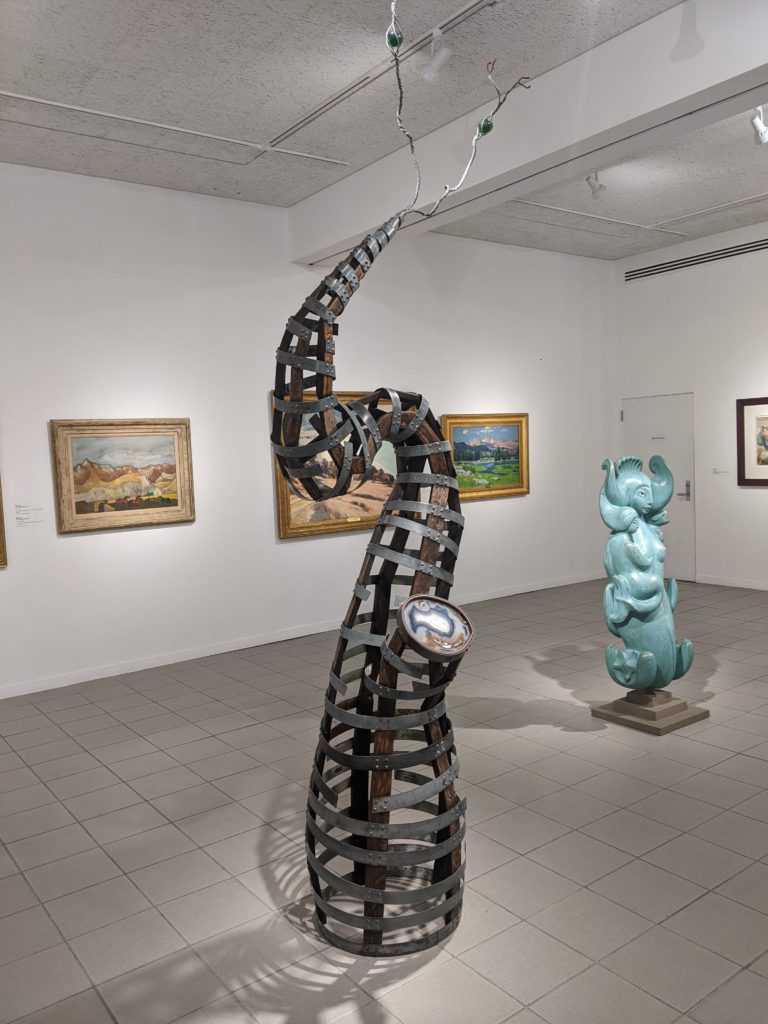 Benjamin Lavender
Knotted, 2012
Steel, oak, geode, and glass
From the exhibition Benjamin Lavender: Roots, 2011
From the collection of the artist
Created during one of OMA's Artist @ Work programs, in which artists would create new work on-site at the museum, Knotted, reflects the artist's lifelong fascination with the growth and erosion of nature. This piece, from his Roots series, is primarily out of metal straps (from reclaimed whiskey and wine barrels) that have been cut, shaped, and twisted into the shapes of various types of roots.