legacy:

more to the story
an art-based AUDIO EXPERIENCE
Guest curator and collector Doug Simay answers, "Who is the vibrant personality behind this immense painting?"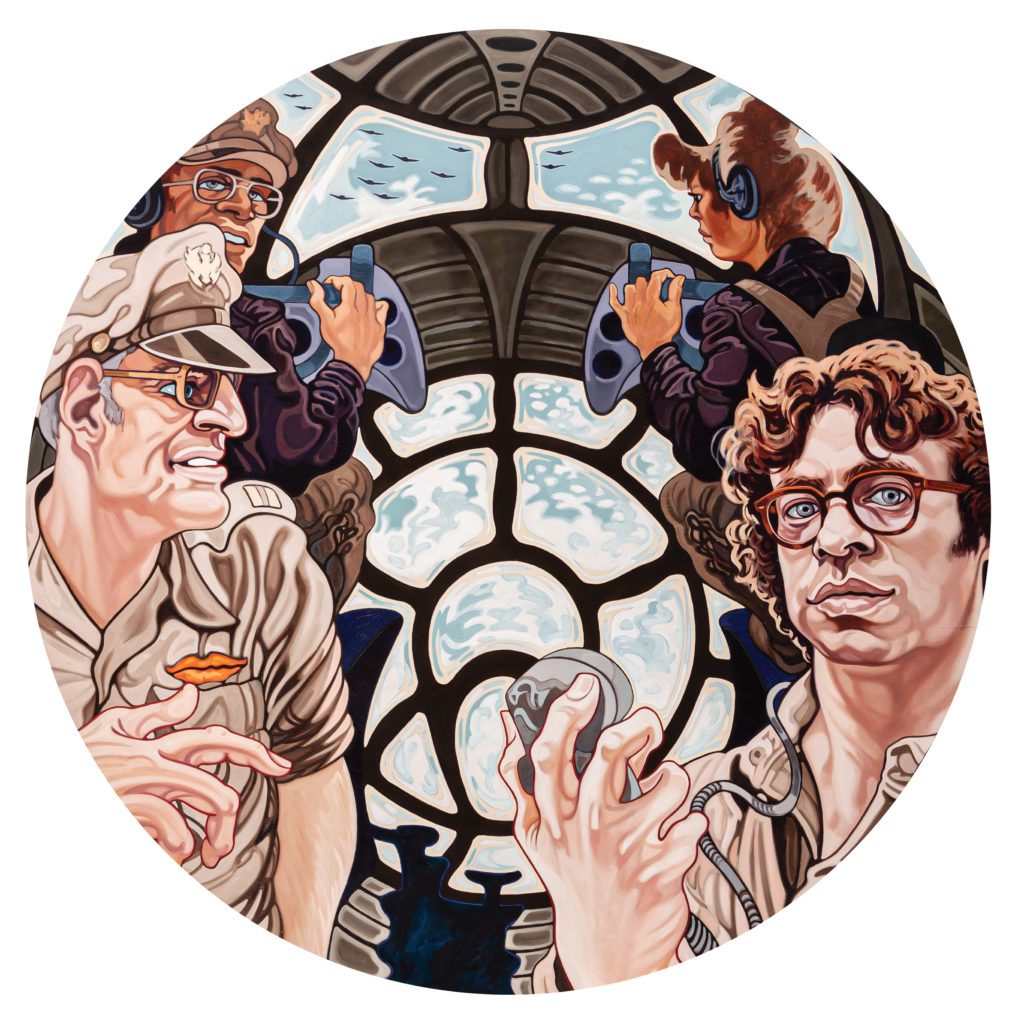 Marjorie Nodelman
B-17, 1979
Oil on canvas
From the exhibition Marjorie Nodelman: San Diego Artist, curated by Doug Simay, 2016
From the collection of Oceanside Museum of Art, Gift of Doug Simay, 2009
This pop-style depiction of the glass nose of a B-17 aircraft was part of Marjorie Nodelman's (1950-2014) Military Industry Series and was featured in her solo showat OMA, Marjorie Nodelman: San Diego Artist (2016), curated by Doug Simay. Using military scenarios featuring characters from her daily life provided the artist a visual vocabulary to comment on the atrocities of the Vietnam war. Nodelman was a key figure amongst the group of artists who first launched the art scene in downtown San Diego, in what was to become the Gaslamp Quarter.