SOUTHERN CALIFORNIA CONTEMPORARY QUILTS
August 24, 2020–February 21, 2021
Curated By Beth Smith
Southern California Contemporary Quilts presents interpretations of life throughout the Southland and consists of work by 36 artists who live and work in our vibrant and diverse region. These artists have captured a myriad of images in cloth and stitch to convey their experiences for this invitational exhibition.
Southern California offers an abundance of scenery from the mountains to the oceans, from urban lifescapes to rural farmland to the stark, compelling desert. Quilt artists are incorporating the latest modern technology with time-honored quilting techniques for art on the wall, free standing sculptures, or ceiling mounted hanging forms. This art is not restricted by traditional quilt patterns.
Contemporary quilt artists create portraiture, abstract designs, and representational themes in their work sometimes appearing also in clothing and home décor. These artists quilt because they love the touch of fabric. They love choosing the colors and motifs available in both modern and vintage textiles, sourcing their imagination, and blending their ideas with the materials.
There is an increasing trend to integrate digitally manipulated imagery and photography with hand-painted and hand-dyed fabric. This exhibition boldly taps into ground-breaking construction techniques that bring new definition to the ever-evolving concept of transforming cloth into art.

---
Featured Artists:
---
Many thanks to the exhibition partner:
LEARN MORE
Click here to watch a video walk through of the exhibition at OMA.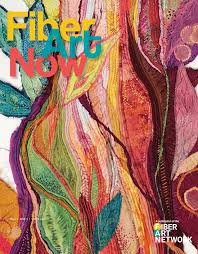 Click here to read an article about the exhibition written by curator Beth Smith in the Spring 2020 issue of Fiber Art Now magazine here.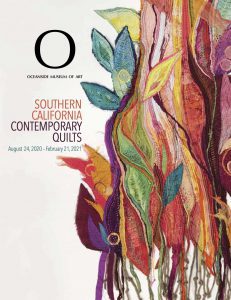 Click here to download a PDF of the trifold brochure produced for this exhibition
PROGRAMMING RELATED TO THIS EXHIBITION
Artist Spotlight: Virtual Studio Visit with Charlotte Bird
Artist Spotlight: Virtual Studio Visit with Marty Ornish
Behind the Exhibition: Southern California Contemporary Quilts
Header artwork: Homage to Hockney's Palm Springs by Nelda McComb