ERNEST SILVA: VOLCANOS AND FULL MOONS
May 10–September 22, 2013
In Groves Gallery and Groves Auditorium and Lobby
At once comic, contemplative and expressive of the human condition, Ernest Silva's body of work reflects his interest in using multiple-narratives to explore personal and universal images. Recognized for his metaphoric imagery of deer, lighthouses, water, birds and figures, Silva will present an engaging conversation between his earlier and more recent work occupying two exhibition galleries and our lobby!
Silva derives his imagery from a variety of sources: family photographs of his childhood in Rhode Island, vintage story book covers from the 1950's, popular culture and art history. His imagery is also informed by memory, providing a panoply of symbols that combine to activate a strong emotional response. Interested in the intersection between painting, sculpture and installation his exhibition will reflect a combination of the three that will transform the galleries into a stage set with drawings and paintings on the walls and props on the floor. Silva encourages the viewer to become part of the painting and the story, losing the separation between artist, art and audience.
Ernest Silva moved to San Diego from Rhode Island in 1979 to accept a teaching position at the University of California San Diego where he is a Professor of Visual Art. Since then he has been an active force not only in the San Diego/Southern California art community, but also on a national and international level. His public art projects have included an installation at the Centro Cultural Tijuana, Tijuana, Mexico and he has a major long-term project called the Rain House at The New Children's Museum of San Diego.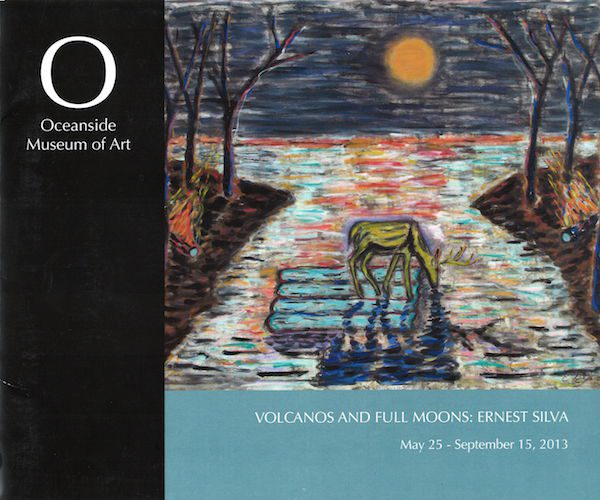 Brochure: Volcanos and Full Moons: Ernest Silva
Ernest Silva, Between Two Shadows, Deer on a Raft, 2001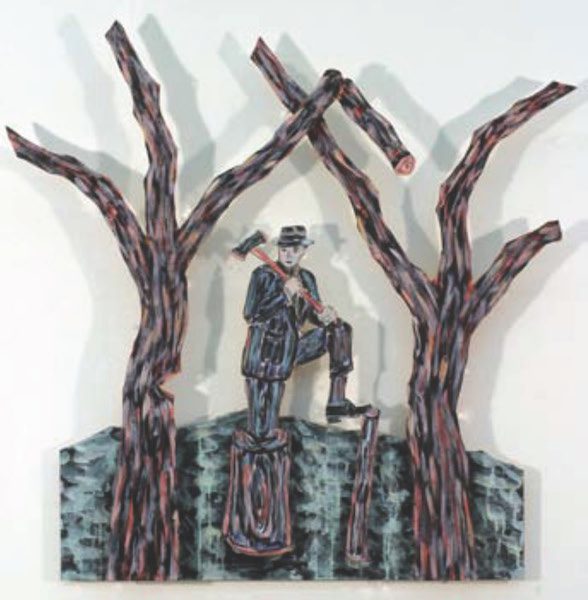 Ernest Silva, Wooden Man Wooden World, 2006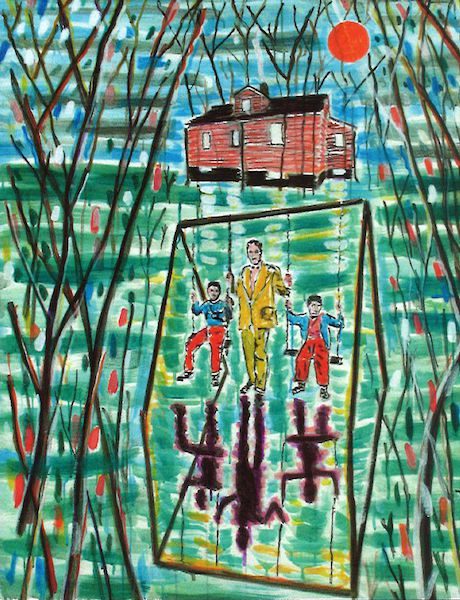 Ernest Silva, House, Trees, Family, 2012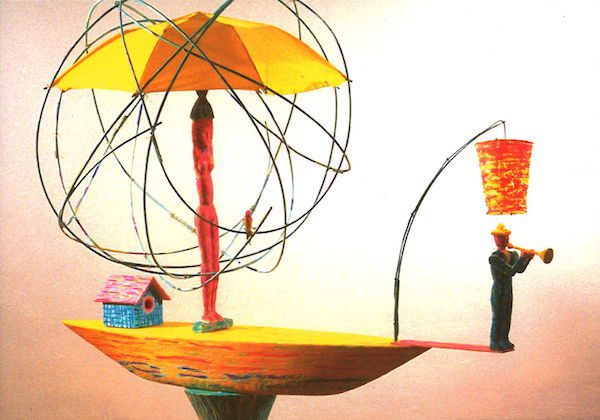 Ernest Silva, River of Night, Music of Day, 1997