QUILT VISIONS 2008: CONTEMPORARY EXPRESSIONS
November 9, 2008–March 1, 2009
Collaboration with Quilt San Diego/ Quilt Visions
In Singh Family Gallery
One of the most respected juried art quilt exhibitions presented in the United States, Quilt Visions appears at OMA for the fourth time with 41 quilts selected from 586 entries from around the world. This international juried art quilt exhibit features the most innovative textile paintings in the genre.
Organized by Quilt San Diego/Quilt Visions, the jurors for this biennial were Don Bacigalupi, president and director of the Toledo Museum of Art; Judith Content, president of Studio Art Quilt Associates and an award-winning quilt artist; and Mary Ann Jordan, a professor of Textiles and Design at University of Kansas, Lawrence.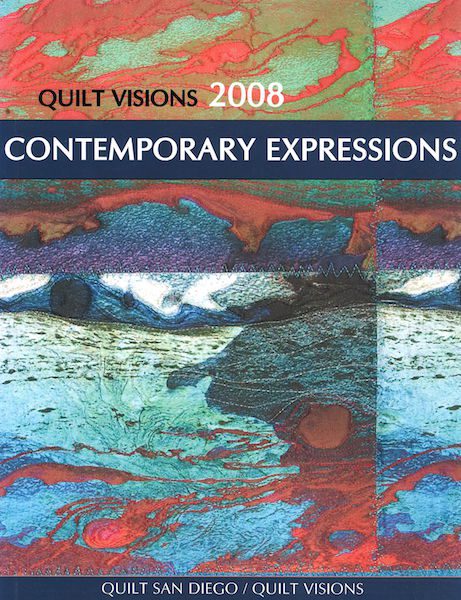 Catalog:
Quilt Visions 2008: Contemporary Expressions
Charlotte Ziebarth, Moon and Mars: Sand Pictures #3, c. 2007. Silk, pigment inks, rayon, cotton, metallic threads.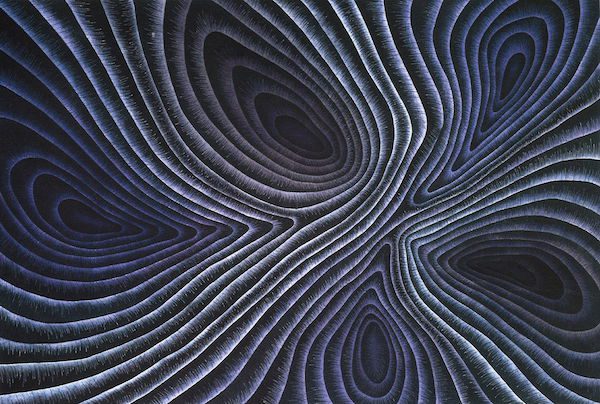 Rita Steffenson, Contemplation, c. 2007. Hand dyed cotton, cotton batting, Polyneon threads.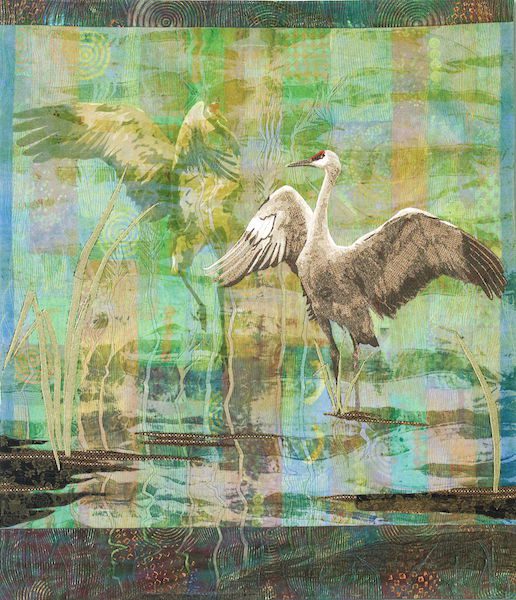 Karin Franzen, Pirouette 4, c. 2007. Silk organza, used clothing, wool, silk, cotton, linen, rayon, oil pastel rubbing and Lumiere paint.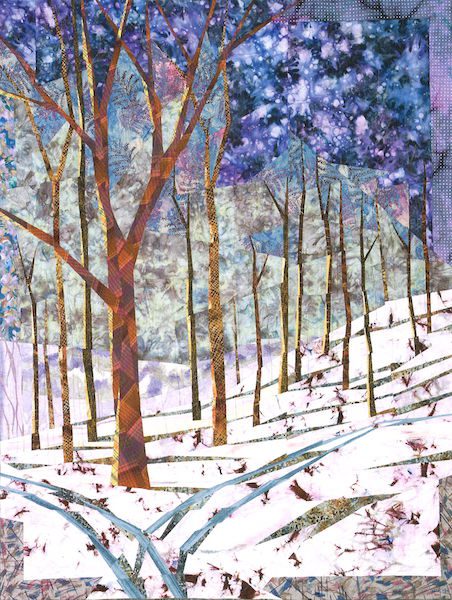 Linda Beach, Home Before Dark, c. 2007. Cotton fabrics and batting, cotton and synthetic threads.