IRVING GILL IN OCEANSIDE
June 21–August 17, 2003
Curated by Erik Hanson
Oceanside Museum of Art is pleased to present Irving Gill in Oceanside, an exhibition that relates not only to the worldwide community of art and architecture, but to the City of Oceanside, and to the museum's plan for the future. The building which houses the Oceanside Museum of Art was originally the Oceanside City Hall, designed by Gill, dedicated in 1934, and remodeled into a state-of-the art museum in 1997.
Architect Irving J. Gill (1870-1936) is widely considered the most important architect in San Diego. The City of Oceanside has been home to many fine examples of his architecture including Fire Station Number One adjacent to the museum. Several of Gill's grand designs were planned for Oceanside during his mature period. His career spanned the transition from Victorian Revival styles through Arts & Crafts and early Modernism to Art Deco. Gill's life and work have been the subject of several books, many articles, lectures and museum exhibitions dating back to 1958.
A new exhibition of Gill's work is long overdue. This will be the first to focus on his influential work in North County. It will include examples of Gill's earlier designs that show his progression from the Arts and Crafts influence to the pure Modernism which characterizes the Oceanside buildings. The exhibit will feature original drawings and plans, furniture, photographs, and artifacts salvaged from now demolished structures. Much of the material has never been shown. Historic researcher and preservation activist Erik Hanson is the guest curator. He is also the creator of the preeminent website regarding Gill. The exhibition will include a model of the museum's planned expansion with a two story building that links the present museum to the Gill-designed Fire Station, which the city plans to relocate. Los Angeles architect Frederick Fisher is designing the entire complex that connects each of the Gill buildings and restores the Fire Station to its original exterior.
Irving Gill in Oceanside is being supported in part by a grant from the Nathan Cummings Foundation with the support and encouragement of Michelle Cummings.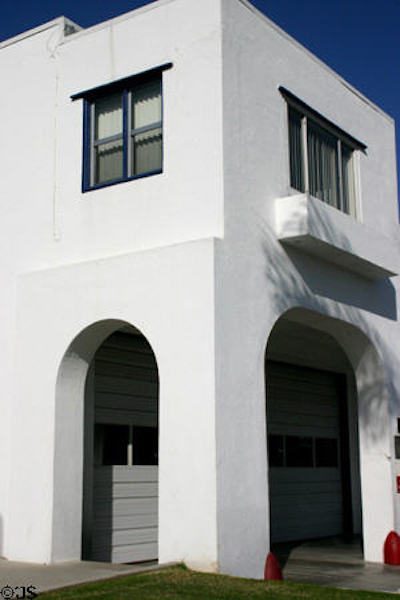 Irving Gill, Fire Station No 1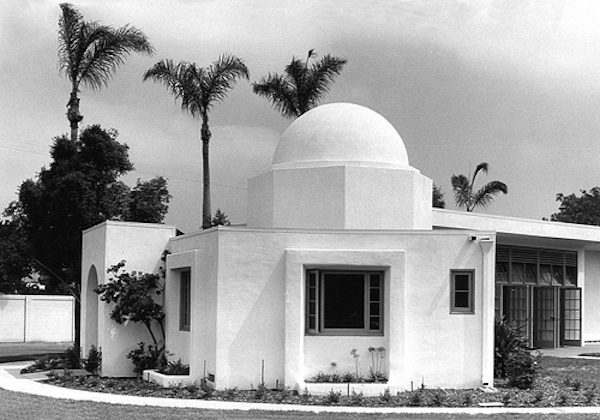 Irving Gill, Americanization School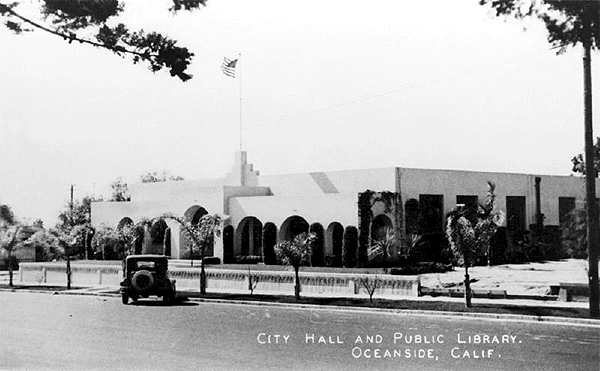 Irving Gill, Irving Gill, City Hall and Library