William Alexander Griffith
September 11–November 14, 1999
Curated by Peggy Jacobs, James Pahl
While Oceanside Museum of Art has a deep commitment to present the works of contemporary artists in many fields, we plan from time to time to dip into the rich tradition of the art of the Southern California region in order to show a historical perspective from which to judge present trends. As the twentieth century draws to a close it seems fitting to take a look at what artists were doing at its beginning. The California plein air painters had turned their backs on the art world of their time, the cubists, the abstractionists, etc. They revelled in the pure joy of landscape - canyons, mountains, deserts and the shore. No artist of that period was more committed to this idea than William Alexander Griffith, whose works we are pleased to present in this retrospective exhibition.
Focusing on the work of one artist gives us, by extension, an intimate glimpse of this whole period. Griffith came to San Diego for what was to be only a sabbatical year. He became so enamored of the painting possibilities of this beautiful state that he left his twenty-one year position as head of the Art Department at Kansas University, and brought his wife and five children to California, in order to become a full-time painter. He settled in Laguna Beach and became a charter member of the Laguna Beach Art Association, which later developed into the Laguna Art Museum.
The paintings in this exhibition reflect Griffith's thought that there is a spiritual dimension to art and that a painting should inspire joy, order and tranquillity. One other aspect may be of special interest to Southern California residents. Perhaps more than any of the other plein air painters, Griffith's focus was on local areas. Thus, we have a record of what the countryside looked like before the unprecedented urban growth of Southern California during the second half of the century. We can see the pristine hills and canyons as they were before they became covered with houses and shoppings malls.
We are most grateful to those museums and private collectors who have so enthusiastically loaned paintings for this exhibition and particularly to Griffith's son George and daughter Ida Griffith Hawley for their assistance in locating these works.
We wish to thank Doris Groves, David Rorick, Paul and Kathy Bagley, The Simpson Family Fund of the San Diego Foundation for their generous support.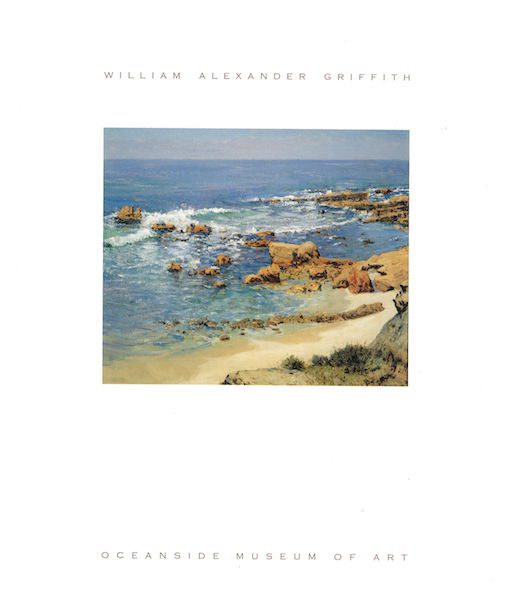 Catalog: William Alexander Griffith
William Alexander Griffith, California Coastal Scene, 1928. Oil on canvas.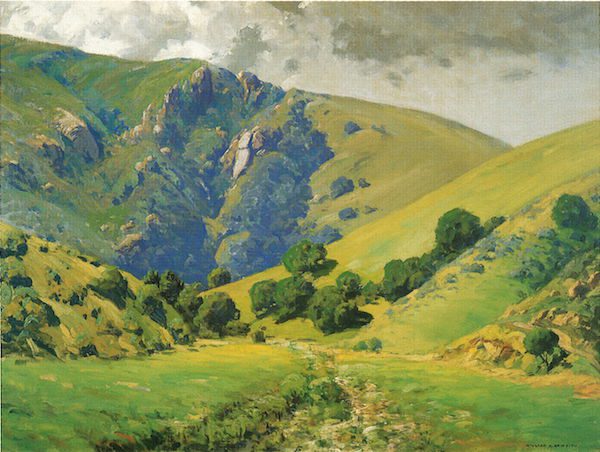 William Alexander Griffith, Laguna Canyon, n.d. Oil on canvas.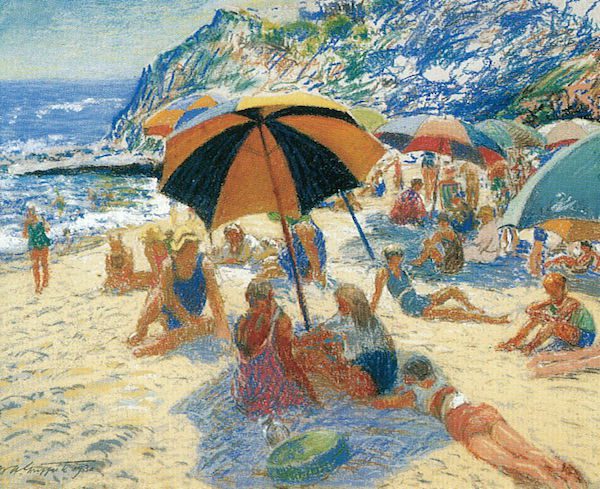 William Alexander Griffith, Diver's Cove, 1930. Pastel on linen.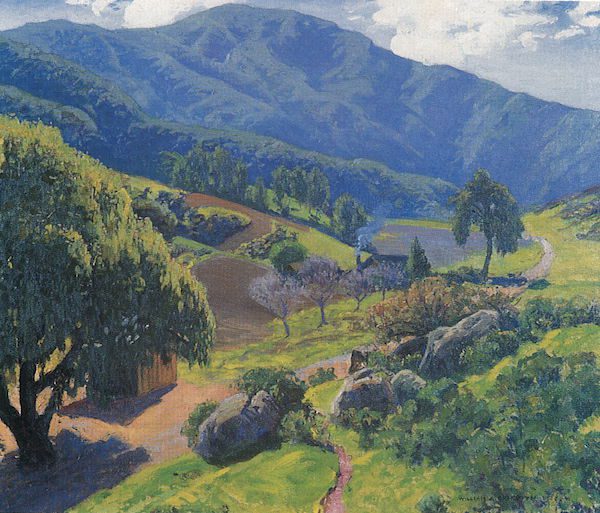 William Alexander Griffith, Laguna Canyon, 1928. Oil on canvas.