Glass 3
December 4, 1999–January 23, 2000
Curated by Ginny Tompkins, Karen Coulthard, Patricia Correia
Glass 3 presents sculptural, non-representational artworks that explore glass as a fine art medium. This exhibition features eight California artists who are discoverers and developers of the contemporary glass movement. Selected works range in scale from small to monumental including wall-mounted pieces, free-standing forms and installations.
The artists are Steven Correia, Beth King, Christopher Lee, Marvin Lipofsky, John Luebtow, Steve Schauer, Chris Tedesco and Frank Zika. Co-curator Ginny Tompkins says of glass, " ... it possesses great versatility and capacity for manipulation; it can be blown, fused, slumped, laminated and cast. It has sufficient strength to make it suitable for architectural uses both functional and beautiful. The purity and intensity of its colors, by virtue of transmission of light through the material, is unparalleled." Co-curating with Ginny Tompkins is Patricia Correia of the Patricia Correia Gallery in Santa Monica.
Marvin Lipofsky will present a lecture. Recognized as one of the early pioneers in the contemporary glass movement, Lipofsky has traveled all over the world to work in factories and studios with master glass blowers to gain insight into the traditions of their countries. He creates his sculptures on location and completes them in his Berkeley, California studio where he spends hours cold-working the glass by cutting, grinding and sandblasting his shapes into the final sculptural form. His ability to coax glass to its highest potential as an art material combined with his educational efforts and travel experiences over the past thirty-five years bring together all of the elements which promise a memorable evening.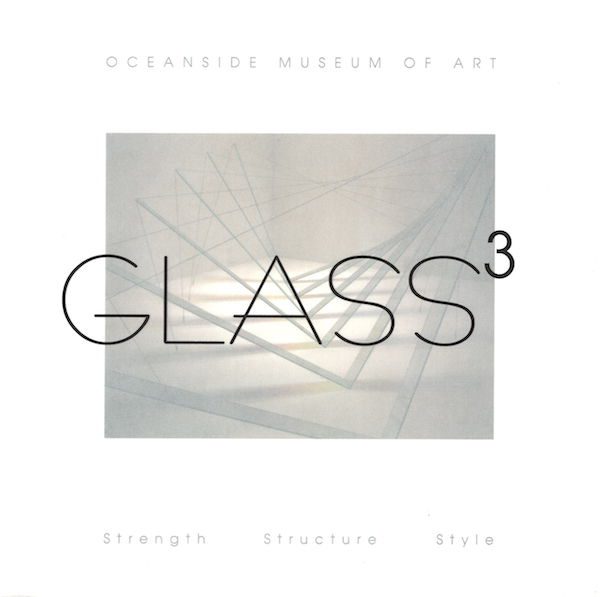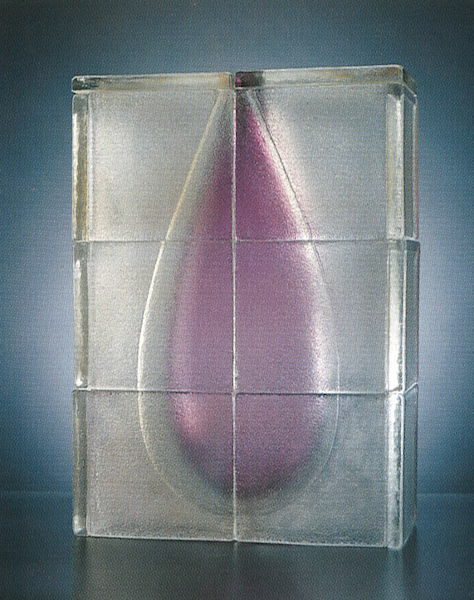 Chris Tedesco, Amethyst Teardrop, 1998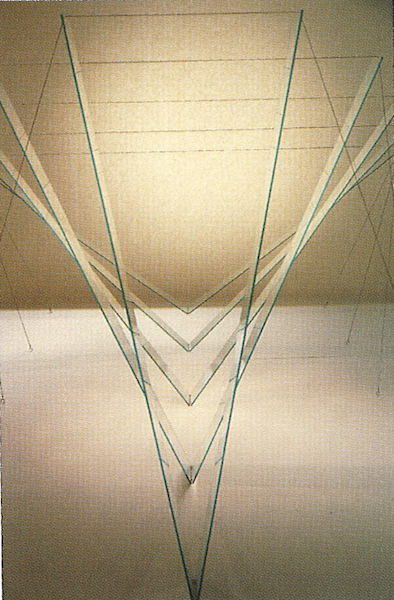 Steven V Correia, V Series, 1994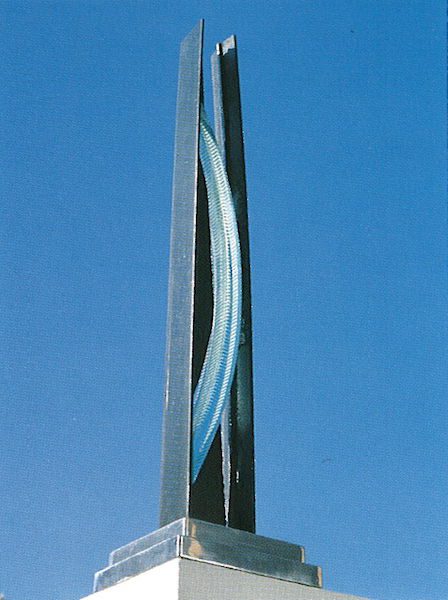 John Gilbert Luebtow, Line Study #4, 1998