a breath of fresh air:


Artist Alliance at brooks theateR gallery
september 12–october 17, 2021
Juried By Carole Naegele
Oceanside Museum of Art's Artist Alliance members were invited to submit artwork created en plein air for A Breath of Fresh Air, an exhibition taking place in downtown Oceanside at the Brooks Theater Gallery.
Oceanside is one of only 14 designated California Cultural Districts and home to an eclectic, emerging art scene. OMA seeks to activate creativity in the community through partnerships with local organizations such as the Oceanside Theatre Company at the historic Brooks Theatre in order to support our partners in
celebrating art and creative expression.
Artwork was juried and exhibition layout designed by Carol Naegele, Brooks Theater Gallery Curator. This is a plein air-inspired exhibition; all artwork was created outdoors on location or inspired by local outdoor scenes. Many artists submitted works created during OMA's Plein Air Festival, which took place July 24-30, 2021.
Each of these artworks are available for sale to adorn your home. For pricing and purchasing, please contact Brooks Theater Gallery curator Carol Naegele at cnaegele@oceansidetheatre.org.
Featured Artists:
BROOKS THEATRE INFORMATION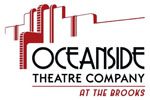 Gallery Hours: Sundays 1:00-4:00pm, September 9 through October 17
Additional events: October 17–18 Oceanside Culture Fest; October 1 First Friday Art Walk.
Header artwork: Margaret Larlham, Tethered Blue, 2021. Soft Pastel, 12" x 16".