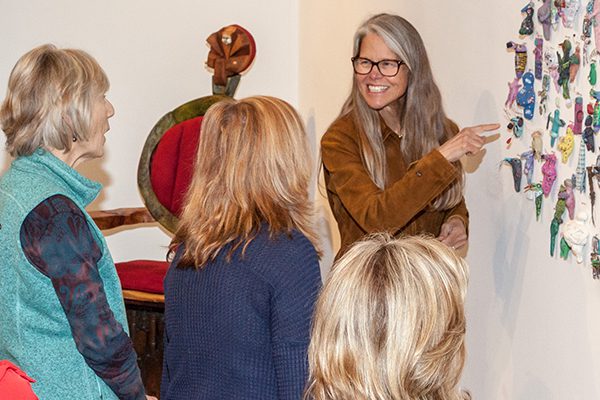 Robin Douglas moved full time to Oceanside in 2015 from her distinguished career at the University of Illinois. As an art professor for 36 years, she has experience in many materials and techniques. She served as associate director of the school of art & design, art education chair, faculty senator, chancellors honors faculty, served on the board of the Spurlock Museum, Krannert Art Museum Council, and the Urbana Arts Council. She was ranked excellent by her students, awarded teaching awards, and is still considered a distinguished faculty member. Her commissioned artwork is in private collections, offices, hotels, and university buildings.
Upcoming Programs With Robin Douglas:
INSTRUCTORS & LECTURERS
Click here to learn more about the visiting artists and experts who teach and lead artful discussions at OMA.
REFUND POLICY
Click here to read the refund policy.