BHAVNA MEHTA: GUSH
September 4, 2015–January 3, 2016
In Parker Gallery
During the year-long Paper Pattern Story project, artist Bhavna Mehta collected patterns and stories from the community as inspiration for a cut paper installation in the intimate Parker Gallery. During 24 community workshops that Mehta organized throughout North County San Diego, class participants drew and cut paper patterns. Through these exercises, inner thoughts and inspirations were revealed, conversations were sparked, and friendships were made. People came back week after week eager to learn more as patterns poured out into journals. A wealth of artwork was collected and scanned, creating a database that would become the engine to tell a story.
As various designs, connections and archetypes became apparent, Mehta discovered the story she wanted to tell emerging from her interactions with participants in the workshops: the timeless story of art bringing people together. Made entirely out of cut paper, GUSH refers to ideas flowing out in a rapid stream, and the effusiveness and enthusiasm that was shown by all of the participants. Line, color and shadow fill up the gallery space as the story unfolds and patterns float and flutter. Three-dimensional designs combine with flat paper cutouts, giving the viewer multiple ways to appreciate the versatile medium of paper. Delicate patterns are the words of the story and the lines of the paper guide the viewer to view read the story in many ways.
Mehta explores story telling in various ways using both figurative and text imagery with an extensive use of pattern and connections. When asked what her inspirations are, Mehta states "I draw with a knife, cutting paper to tell visual stories. My work is based on the premise that everything is connected. Starting with a single sheet of paper, I cut out shapes to reveal an image where a central character sets the mood. Whether it's a figurative story or one inspired by a line from a song, my goal is to build a narrative with a universal theme. Intricate patterns that unite the different elements of the story hold the pieces together."
This exhibition and the Paper Pattern Story project are supported by a grant from The San Diego Foundation and sponsored by Oceanside Museum of Art.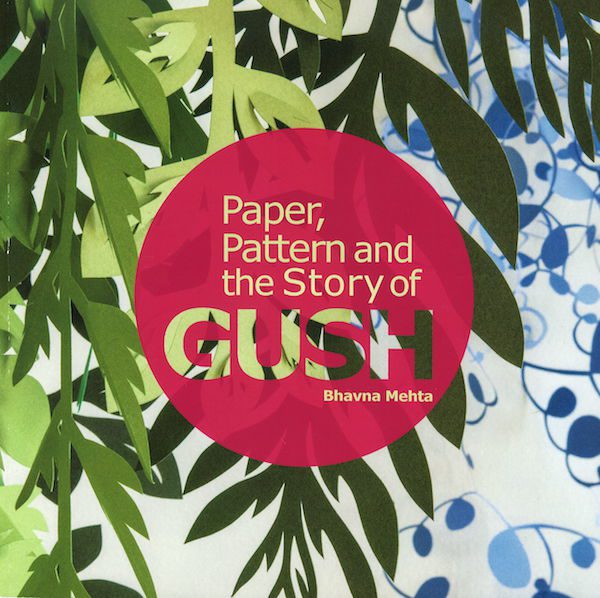 Catalog: Paper, Pattern and the Story of GUSH