SPITTING IN THE WIND: ART FROM THE END OF THE LINE
July 5–November 2, 2014
Curated by Dave Hampton
In Singh Family Gallery
Spitting in the Wind is envisioned as a tribute to the long-standing friendships of Richard Allen Morris (b. 1933), John Baldessari (b. 1931), Bob Matheny (b. 1929) and Russell Baldwin (1933·2008), and the astonishing range of artworks they made while living and working in the San Diego area.
The exhibition is focused on, but not limited to, the late 1950s and the 1960s, when these young artists frequently saw each other's work and participated in the same exhibitions. Although the four friends produced some of the most vigorous, humorous and unconventional art in the region, their efforts were often stymied by San Diego's rather limited capacity to appreciate them. " ... A lot of what we did was just spitting into the wind ... " is how Baldessari once characterized the energetic art programs and activities at Southwestern College, where he was on the faculty with Bob Matheny. Despite their socio-geographical situation at "the end of the line" in what was then an out of the way, largely conservative Navy town, these mutually supportive artists were highly regarded in San Diego's small contemporary art community.
The exhibition will gather period works from each artist and present them together with related artifacts, in order to stimulate a new conversation about their connections as friends and colleagues and their overlapping creative interests. Featuring drawings, gestural and geometric paintings and precisely crafted constructions, sculpture, assemblage, and other objects that incorporate language and photography, this exhibition presents some of the most fascinating objects and ideas associated with mid-20th century art in San Diego.
Supported by Jazzercise Inc, Marie Tartar & Steve Eilenberg, Dorothy A Hampton, Chip Morton Photography, J Dewers Fine Arts Services, Sarah Murray Paintings Conservation, Claire Caraska, ArtWorks San Diego.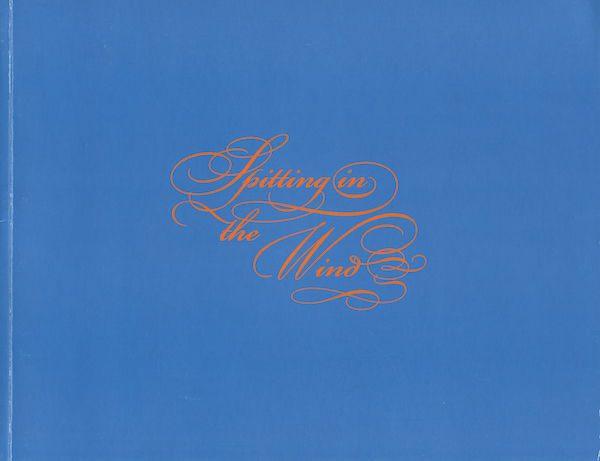 Catalog: Spitting in the Wind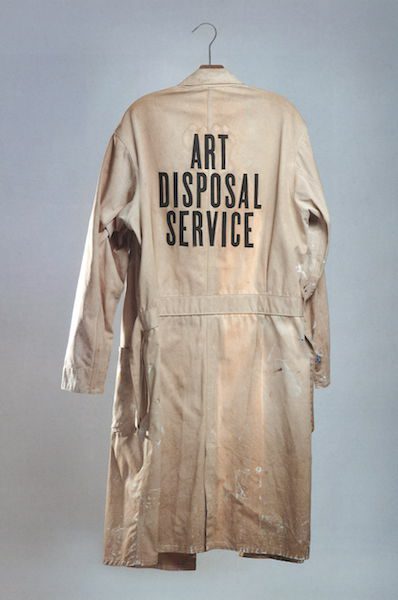 Bob Metheny, Uniform, 1969. Sears shop coat and iron-on letters.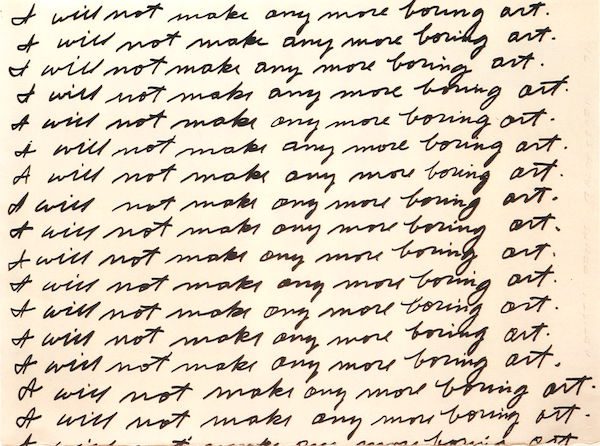 John Baldessari, I Will Not Make Any More Boring Art, 1971. Lithograph on paper.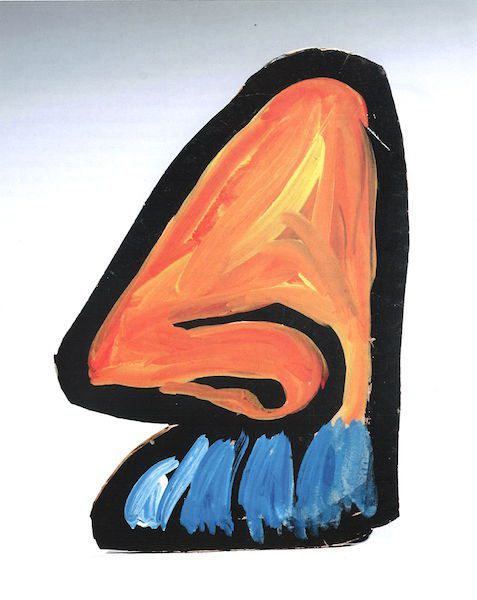 Richard Allen Morris, Self Portrait, 1966. Acrylic on cardboard.