ROBERT PERINE: THE TRIBES OF XYR
February 6–March 28, 1999
Curated by Peggy Jacobs
Through a series of drawings, paintings, sculptures, poems and a video, Robert Perine introduces us to a new mythology. He invites us to enter the caves of Waterling Dilper, to become acquainted with inhabitants, hieroglyphics, Zonic, Quanda and other members of the Tribes of Xyr, to view their alphabets, to see their faces, and in the continuously running video, to listen to their voices.
The exhibition also includes a retrospective of Perine's early paintings and drawings which give intriguing glimpses of what would later become this finely-developed myth. This begins with a 1948 watercolor, painted while the artist was a student at Chouinard Art Institute in Los Angeles, and continues through recent figure drawings from his Encinitas studio. In the catalog which accompanies this exhibition, in a short story titled Descent into XYR: The World of Waterling Dilper, he describes the saga of his meeting with Zonic, his first entrance into the caves, and the development over many years of the story and the philosophy of the Tribes of Xyr. Along with the paintings, sculpture, drawings, short story, and the poetry of Robert Perine, the catalog also includes an introduction by Pulitzer prize-winning poet, W. D. Snodgrass and an essay by internationally known art historian and critic, Leah Oilman.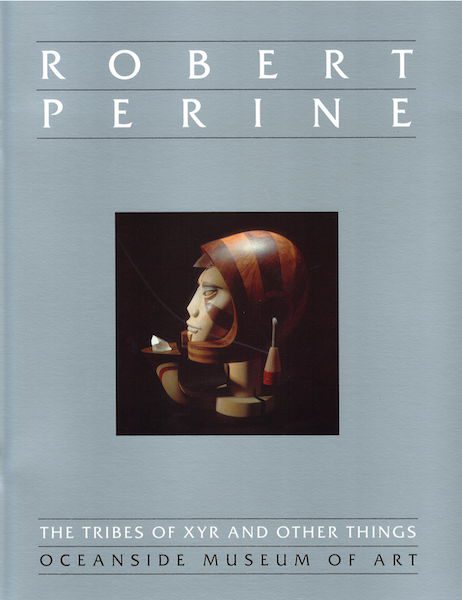 Catalog: Robert Perine: The Tribes of Xyr and Other Things
Robert Perine, Quanda the See of Axmil.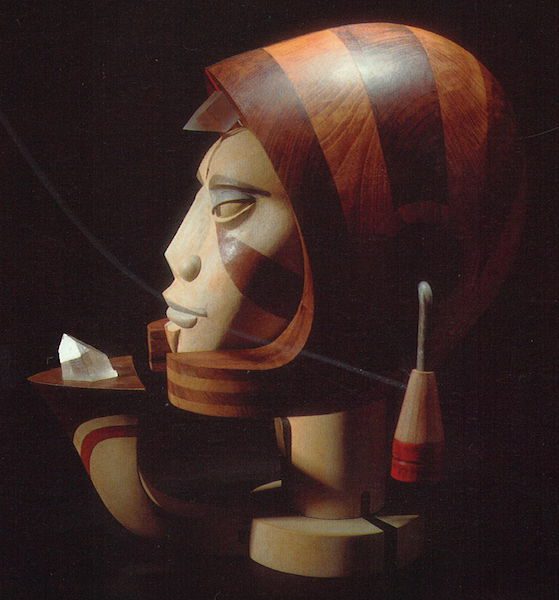 Robert Perine, Quanda the See of Axmil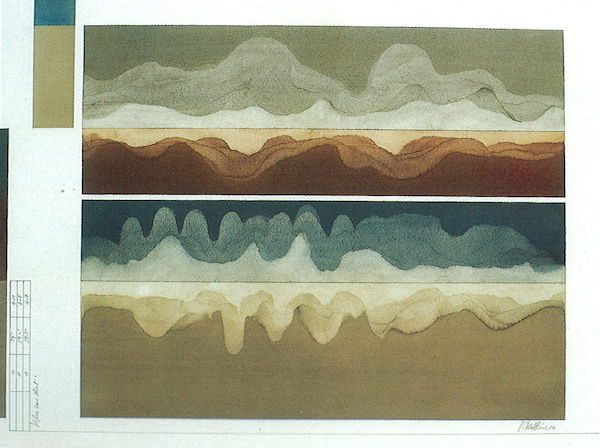 Robert Perine, Blue Cave Sheet, 1973. Watercolor.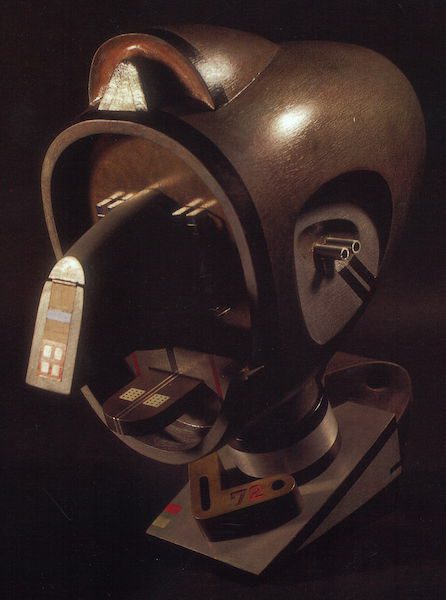 Robert Perine, Valitone of Solil