sun03jul12:00 pm2:00 pmVirtual Reality Experience with the Exhibition Creators: Limit of Your Safe Space12:00 pm - 2:00 pm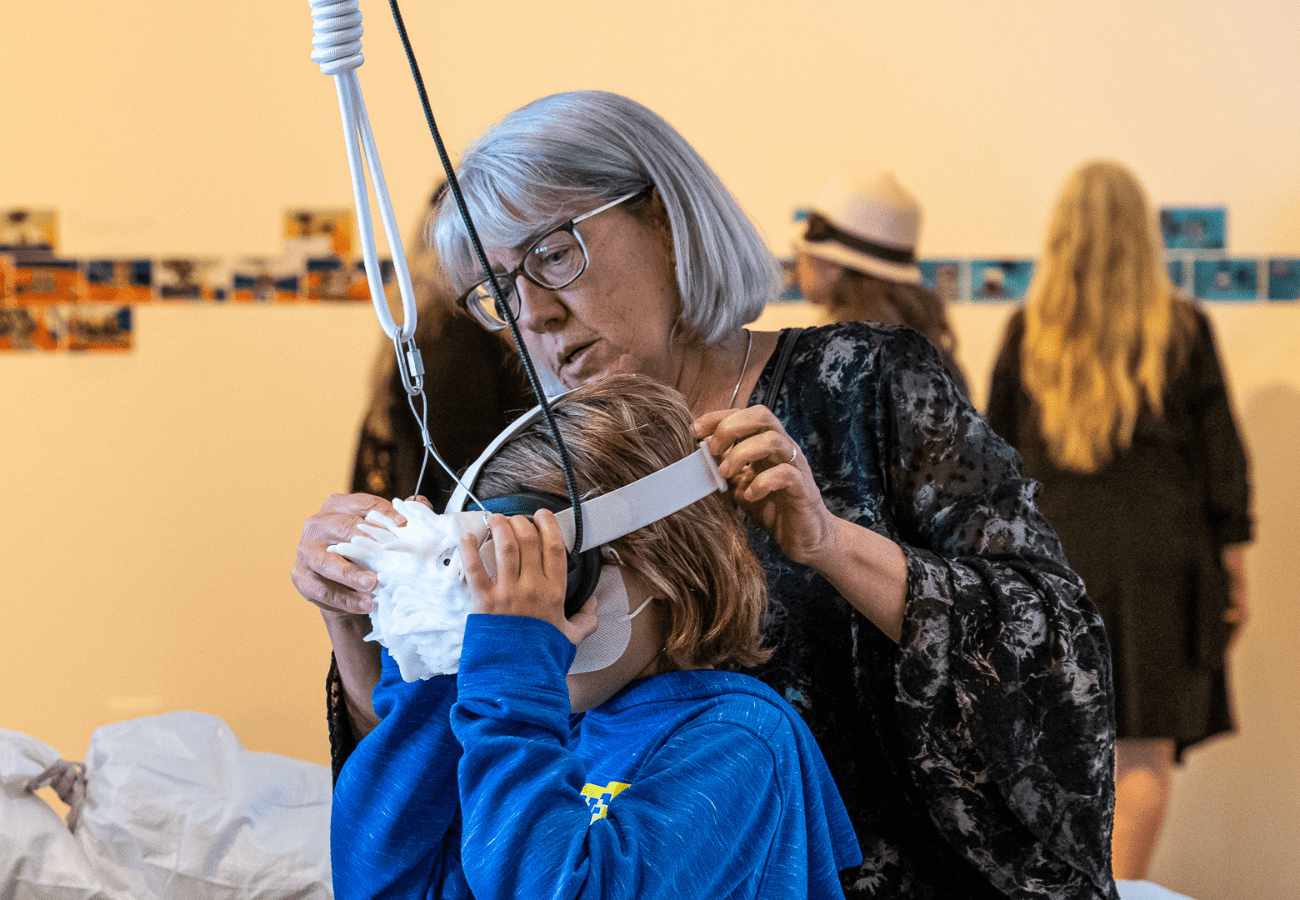 Time

(Sunday) 12:00 pm - 2:00 pm
Location

Oceanside Museum Of Art

704 Pier View Way
Event Details

Dive into a virtual reality experience with artist Shinpei Takeda and the workshop participants who worked with him to create the exhibition Limit of Your Safe Space, on view at OMA through September 10. After a brief orientation with the Oculus VR headset and hand controllers, explore the virtual space with the artists as your guides while learning more about their journeys and sharing your own experiences.

Please arrive promptly! You may not be able to have a full experience if you are more than five minutes late and we may not be able to reschedule.
---
Participants on Sunday, July 3:
ss2255ss: Currently Resides in Düsseldorf, Germany; Originally from Irbil, Iraq; Immigrated 5 years ago
Currently living in temporary housing for refugees, he has not yet received official immigration status from the German government, and continues to extend his temporary status. He was injured from gun violence in the northern Kurdistan region of Iraq, resulting in total paralysis of both legs. In his free time he creates small architectural models.
Rock55: Currently Resides in Carlsbad, CA; Originally from Jalisco, Mexico; Immigrated 25 years ago
As a child in Jalisco, Mexico, she would pick chillies to earn extra money for her textbooks. Paperwork processing took 10 years before her father was officially able to bring his family to resettle in the US. Three years after coming to the US, she saw the attacks on September 11, 2001 as a teenager and she felt the urge to do something to help. She joined the army as a bridge engineer as soon as she turned 18. She was deployed to Iraq and has strong memories of being in the watchtower. She has spent many years recovering from PTSD and traumatic brain injuries.
---
Reserve your Sunday timeslot: