YARDWORKS: ART QUILTS BY THE MANHATTAN QUILTERS GUILD
November 18, 2000–January 21, 2001
Curated by Trish Williamson
Yardworks is a touring exhibition of nineteen contemporary art quilts all about one yard square. The concept of "yard" suggested an emphasis on a sense of place, a measurement or a state of mind. OMA has produced a complete color catalog of the Yardworks exhibition which includes every quilt in the exhibit.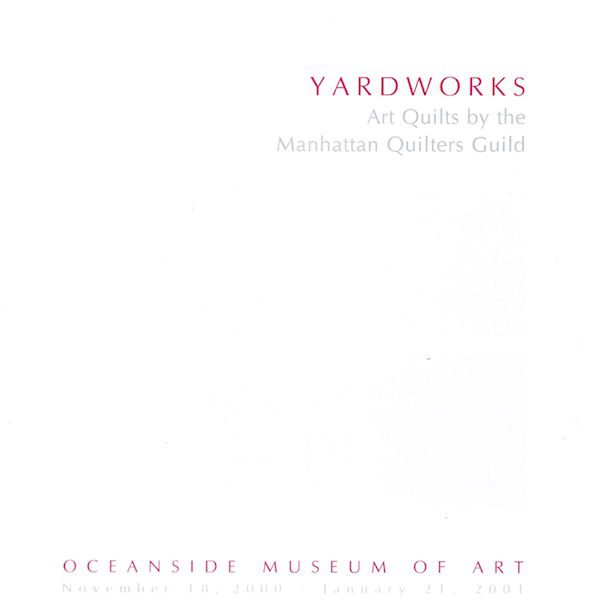 Catalog: Yardworks: Art Quilts by the Manhattan Quilters Guild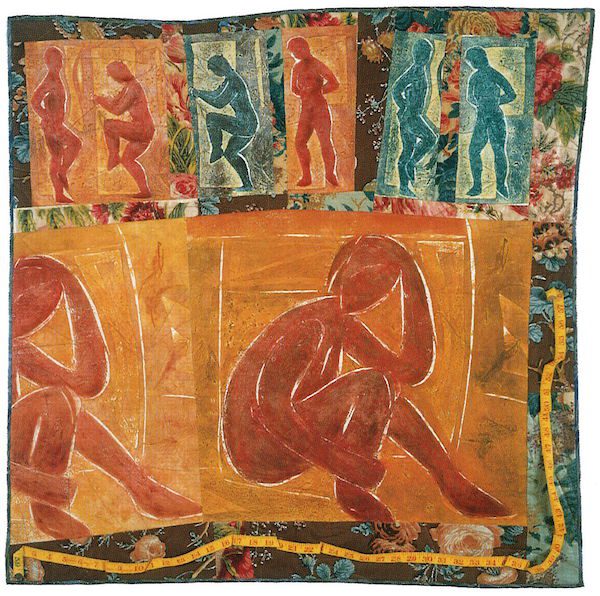 Karen Felicity Berkenfeld, If Life Were a Fitting Room, c. 2000. Collagraph on cloth, vintage fabric.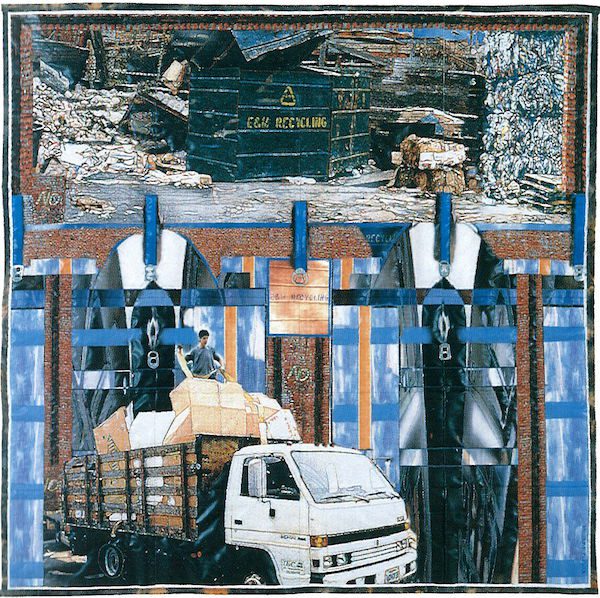 Arlé Sklar-Weinstein, Recycling Yard / Shula on Her Truck, c. 2000. Digital image heat transfer on acetate, aluminum tabs.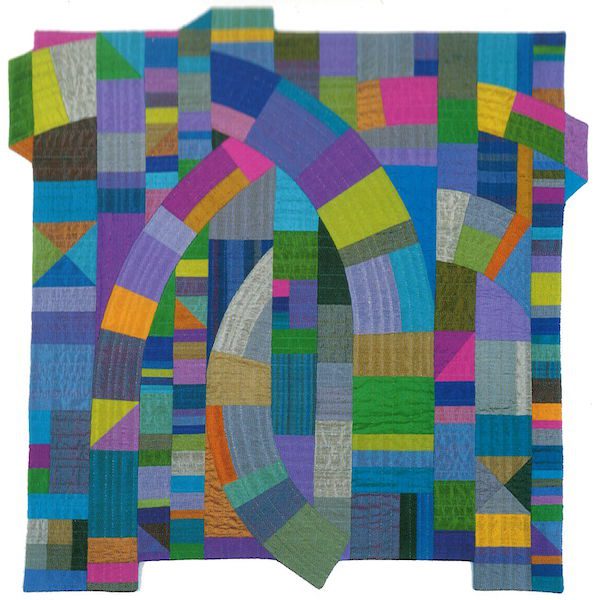 Marilyn Henrion, Evening in Byzantium, c. 2000. Silk.