The Ball—Live Auction
Celebrating The Intersection Of Art And Fashion
Saturday, July 27, 6:00–11:00pm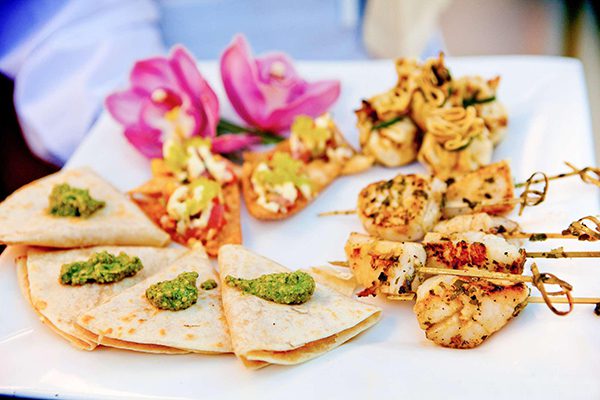 Full-Service Catered Reception At OMA For 25 Guests
Savor three delicious chef-inspired tray-passed items and a fabulous gourmet hors d' oeuvres table with full-service staffing, prepared by The Ball's esteemed caterer Crown Point Catering. To make this elegant reception even more memorable, it will be held in the beautiful and spacious lobby of OMA.
Alcohol, bar service, and rentals are not included in the Crown Point offer. The booking is subject to availability of both Crown Point Catering and the museum. Please reserve a minimum of three weeks in advance with Orsika Barabas of Crown Point Catering. Please reserve OMA a minimum of four weeks in advance. Opportunity expires 8/28/2020. 
Donor: Crown Point Catering
Value: $2,500
Donor: Oceanside Museum of Art
Value: $1,000
Total Value: $3,500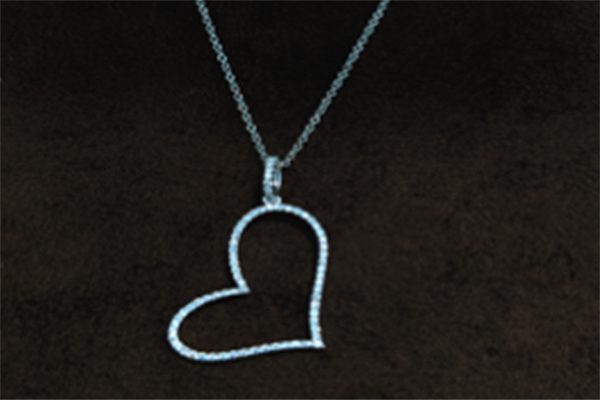 Dazzling Diamond Pendant Necklace
Fashion and diamonds are a classic combination. This simple, yet elegant necklace is a perfect example of just that. Be sure to dazzle while wearing this delicately detailed contemporary heart shaped diamond pendant on a 16 inch, 18k white gold chain.
Donor: Unicorn Jewelry & Watch Boutique
Retail Value: $3,000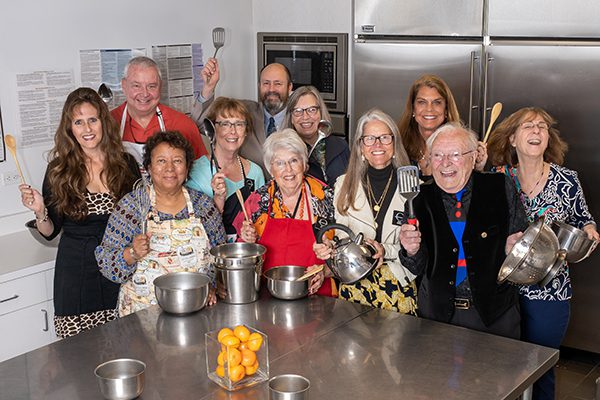 Dinner For 12 Under The Setting Sun
This al fresco dining experience for 12 will be held on the patio at the lovely Fire Mountain, Oceanside home of OMA Board President Terri P. Zimdars. Under the setting sun, you will enjoy sipping premium wine and sampling tasty hors d' oeuvres. A continental cuisine feast follows, prepared by OMA's esteemed Board of Trustees. The evening culminates with mouth-watering deserts served while lingering over coffee and conversation.
This booking is subject to the trustees' availability. Please reserve a minimum of four weeks in advance with OMA Director of Development Lani Curtis.
Donor: Oceanside Museum of Art Board of Trustees
Value: Priceless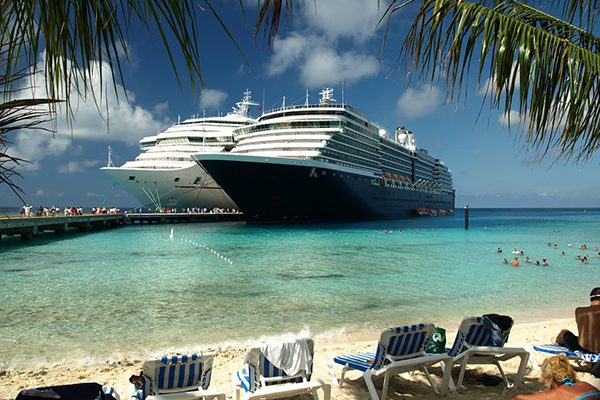 Holland America Seven-Night Journey
Relish a vacation filled with beauty, relaxation, historical attractions, and adventure when you cruise to Mexico or the Caribbean with Holland America Line. Environments teeming with unique wildlife and gorgeous natural scenery can be found at just about every port. This seven-night Holland America Line cruise for two to Mexico or the Caribbean includes an ocean-view cabin, entertainment venues, dining, and delectable specialty restaurants. In addition, the lady traveler will go in style with a ten-piece travel wardrobe from cabi's current collection.
Cruise taxes and fees are additional and due at the time of booking. The offered cruise package does not include air and is for adults only. Reservations are required in advance and arranged through Adele McIntosh, Legendary World. 
Donor:   Legendary World
Retail Value: $3,100
Donor: Marijane Relth, independent cabi stylist
Value: $1,500
Total Value: $4,600