wed22mar6:00 pm7:30 pmFeaturedAI Generated Art: A Panel DiscussionAT OMA6:00 pm - 7:30 pm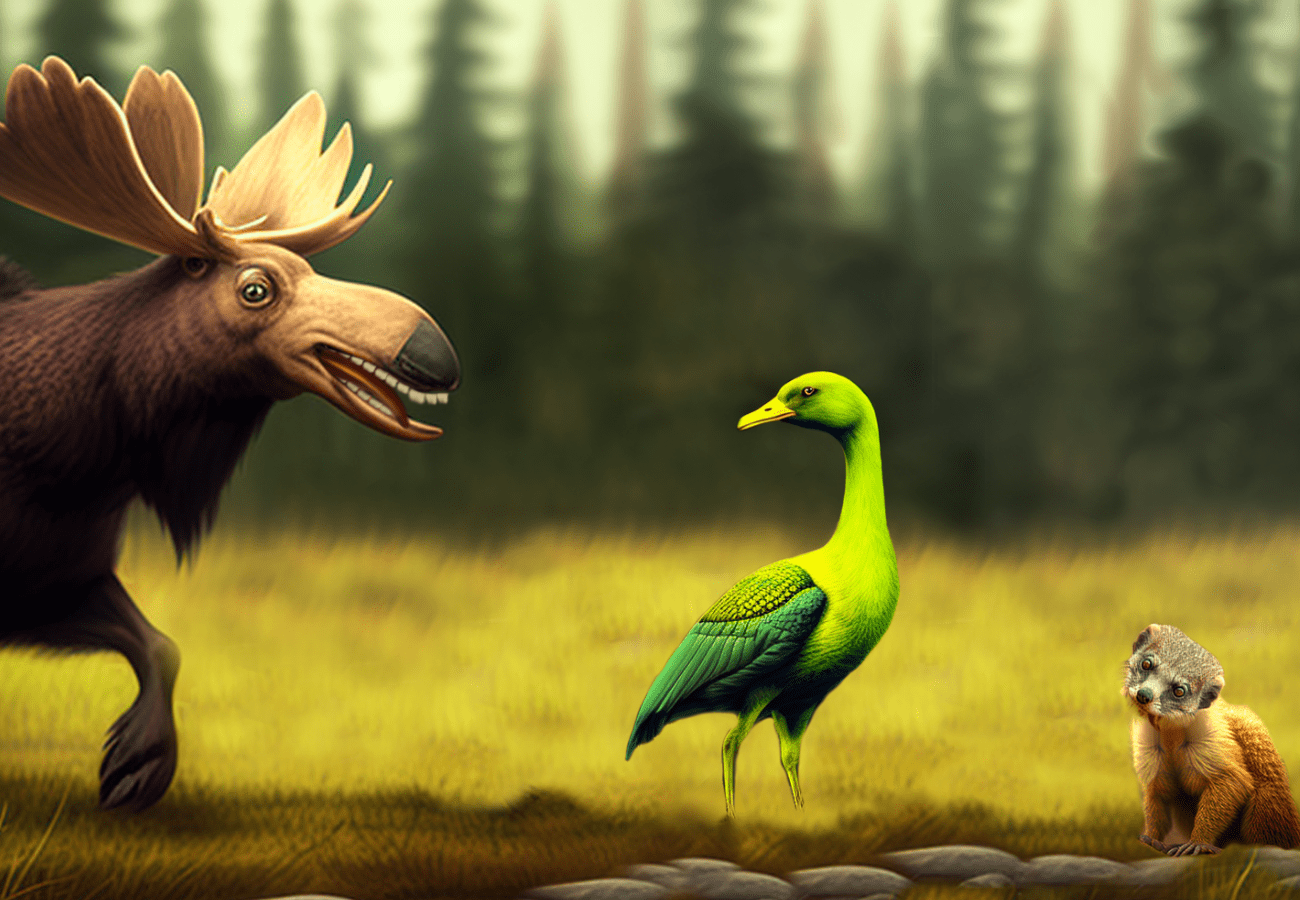 Time

(Wednesday) 6:00 pm - 7:30 pm
Location

Oceanside Museum Of Art

704 Pier View Way
Event Details

Moderated by Greg Klamt

A flood of generative AI (artificial intelligence) tools are transforming how we create words and images. Art and design—and other fields—are in upheaval due to apps like MidJourney, Dall-E, and others. Anyone with any level of experience or talent can now create high-quality images in seconds from a text prompt. Organized by independent curator Vallo Riberto, this panel will explore the questions - What is this technology, and what is it not? Is it really art? How does it impact careers, culture, aesthetics, ethics, and the law? How do we adapt?

Join us for a panel discussion with digital art professionals:

Memo Akten, PhD, Stephen Burns, Kaz Maslanka, and Larry Vogel.

General Public $15, OMA

Members $10, Artist Alliance $5

Pictured: Greg Klamt, A Puce Moose Lets Loose With a Chartreuse Goose and an Obteuse Mongoose, 2023.
---
About the panel
Greg Klamt
Greg Klamt is a multi-media artist and designer from Oceanside, CA who explores story-making through art, design, music, animation, words, theatre, code, and other expressions.
His digital art has been in galleries, exhibitions, and publications and won numerous awards and his music recordings have received international acclaim.
With over 40 years of digital art experience he combines a fascination with the human mind, social change, culture, history, philosophy and the intersection of art and technology.
Kaz Maslanka
Kaz Maslanka has been involved in the arts for more than 50 years and has been pioneering mathematical visual poetry since the early 1980's. He has a strong international presence not only on his blog "Mathematical Poetry" but also with exhibitions of his work that has been validated by the disparate institutions of mathematics and poetry. He currently lives in San Diego California and serves on the advisory board for the San Diego based "Sonic Arts Studio" a group of composers and musicians devoted to the development and proliferation of microtonal music. He also served on the advisory board of the Bronowski Art and Science Forum in Del Mar, California.
Larry Vogel
Larry Vogel describes himself as an artist who uses the medium of photography as well as sculpture, painting, and ceramics. He has been an exhibiting artist for over forty years and is currently represented by the Susan Spiritus Gallery, Newport Beach, CA. New explorations into the world of Artificial Intelligence have generated new works which Vogel describes as a collaborative experience. This collaboration results in photo-composited works created by combining AI generated images with photographs drawn from Vogel's extensive body of image files. Vogel says, "This is truly a new frontier of creativity for me!" Larry Vogel, and his partner Barbara Runge co-chair the Artist Alliance, an affiliate group supporting artists with exhibition and learning opportunities through the Oceanside Museum of Art. Membership and more information about Artist Alliance can be found
here.
Memo Akten
Memo Akten is a multi-disciplinary artist, musician, researcher and computer scientist from Istanbul, Turkey, currently based in Los Angeles. He explores the tensions between ecology, technology, science and spirituality; studying intelligence in nature, intelligence in machines, perception, consciousness, neuroscience, physics and (philosophies of) spirituality, ritual and religion. He uses code as his craft to create images, sounds, films, large-scale responsive installations and performances. He received his PhD from Goldsmiths University of London, specializing in creative applications of Artificial Intelligence and Deep Learning with Meaningful Human Control, and in this field he is considered one of the world's leading pioneers. He is currently Assistant Professor of Computational Art and Design at University of California, San Diego (UCSD).
Stephen Burns
Stephen Burns
(www.chromeallusion.com) is a digital artist and author of books on being creative with your digital tools. He is an
Adobe AEL (Adobe Educational Leader
) as well as an
Adobe
Community Expert
and has taught digital creativity internationally. He is an Instructor at Goldenwest College and Santa Monica College and Coast College and Studio Arts of Los Angeles. He worked as a Pro-Artist for WACOM Technologies and he is the president Of Photoshop Users Group (
www.sdphotoshopusers.com
) which is currently the largest Adobe Photoshop Users group in the country. You can view the Facebook section by clicking here.