100 ARTISTS, 100 YEARS: THE SAN DIEGO MUSEUM OF ART ARTISTS GUILD, 1915-2015
April 18–July 26, 2015
Curated By Mark-Elliott Lugo
In Grosse Gallery
Throughout 2015, OMA exhibitions and events focus on the most important and interesting art created and collected in San Diego and Southern California.
100 Artists, 100 Years: The San Diego Museum of Art Artists Guild, 1915-2015 features works by one hundred distinguished artists who lived and worked in San Diego over the last century and who were, or are currently, Artists Guild members. They range from historically significant Plein Air painters such as Maurice Braun, Charles Fries, Alfred Mitchell, and Charles Reiffel, to contemporary masters John Baldessari and Richard Allen Morris.
Established in 1915, the Artists Guild was instrumental in founding The San Diego Museum of Art (SDMA) in 1926, and to this day remains an integral part of San Diego's visual arts scene.  Major disciplines including painting, sculpture, drawing, printmaking, photography, ceramics, furniture making, and architecture are represented in 100 Artists, 100 Years.
Borrowed from local museums, institutions, galleries, private collections, and artists, many of these works have never been publicly exhibited. Exhibition curator Mark-Elliott Lugo states, "This exhibition will be a rare opportunity for viewers to experience in one venue the diverse range of art created in San Diego over the past century. I believe San Diegans will be excited and proud to see the exceptional skill and creativity of the artists who have lived and worked in the area." In partnership with OMA, SDMA celebrates the Artists Guild Centennial by concurrently exhibiting more than a dozen works in various media by artists who belonged to the Artists Guild during its early years. SDMA curator Dr. James Grebl selected the exhibition pieces from the permanent collection of this iconic Balboa Park institution.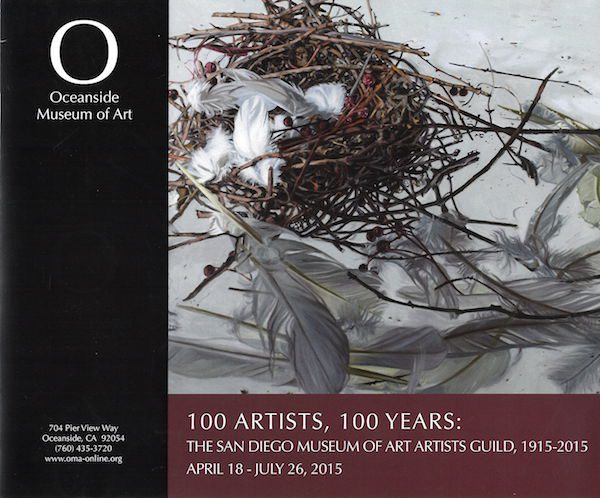 Catalog: 100 Artists, 100 Years: The San Diego Museum of Art Artists Guild, 1915-2015
Gail Roberts, Submerge, 2013, oil on canvas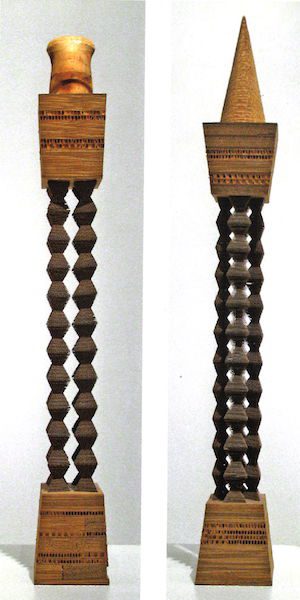 John Rogers, Pedestal One, 1980 and Pedestal Two, 1985, corrugated paper, wood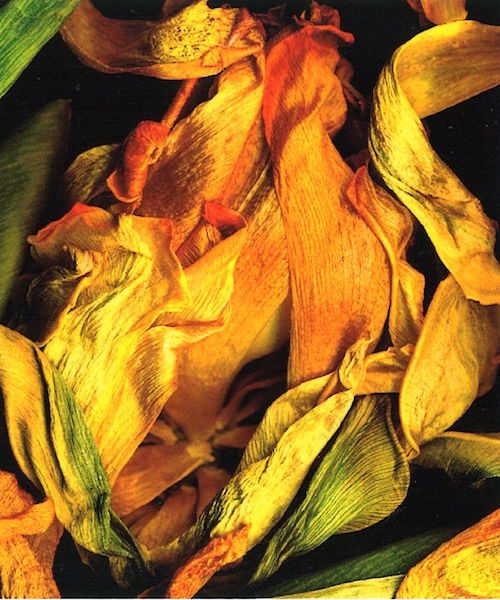 Faiya Fredman, Yellow Tulip 2, 2007, pigment print on watercolor paper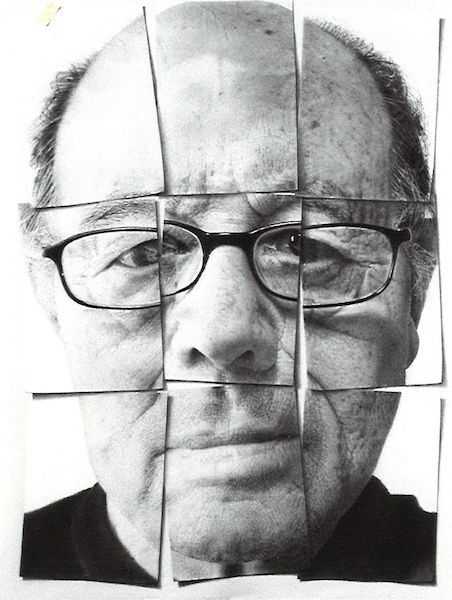 Raul Trejo, Self Portrait on Paper Sheets, 2013, graphite on paper