JOHN DANIEL ABEL: RANK N' FILE
April 12–August 3, 2014
In Groves Gallery
John Daniel Abel is undoubtedly one of San Diego's most interesting, iconoclastic, and offbeat artists of his generation. In his new series of narrative graphic images Abel brings to light the invisible one-third of our society living below the poverty level. His evocative chiaroscuro drawings and digital prints present character studies, situations and environments about life on the edge - if not our "underbelly" of modern life and times. In his complex drawings, he often uses two or more media on gray Canson paper, achieving marvelous results by augmenting pen-and-ink crosshatching with white gouache, stump charcoal, airbrush, etc. Among the themes that engage Abel are the grotesque, society's misfits, fringe elements, the disenfranchised, casualties of war, and the sick and the dying. People struggling against seemingly insurmountable odds can be seen in dramatic narrative vignettes that evoke heroic biblical or mythological themes. Based on the old trade union term Rank n' File (originally army jargon for foot soldiers in the chain of command), his graphics tell the story of blue collar labor and life in a loose chronological sequence of birth, youth, working adulthood, old age, and death. The exhibition will be accompanied by a graphic novel designed by Abel that gives voice to a powerful mix of characters, living below the margin, in their own words.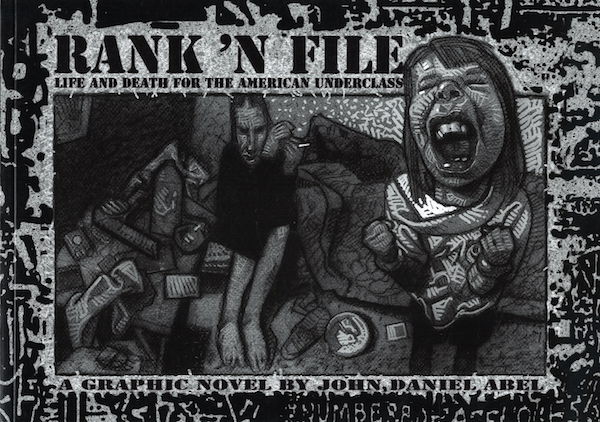 Catalog: Rank 'N File: Life and Death for the American Underclass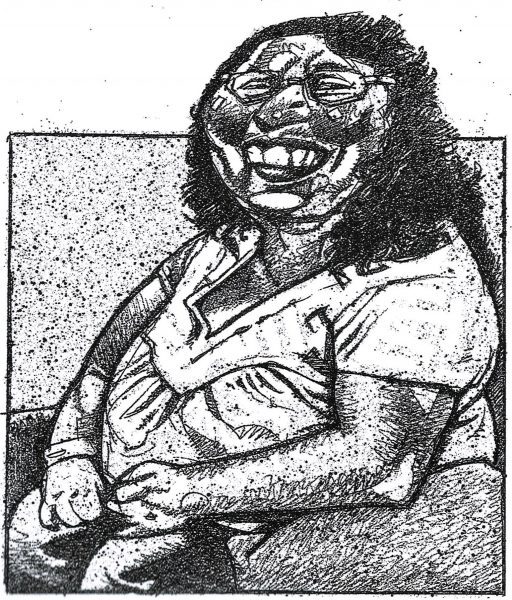 John Daniel Abel, c. 2014.
John Daniel Abel, Sometimes We Live on Spagetty-O, c. 2014.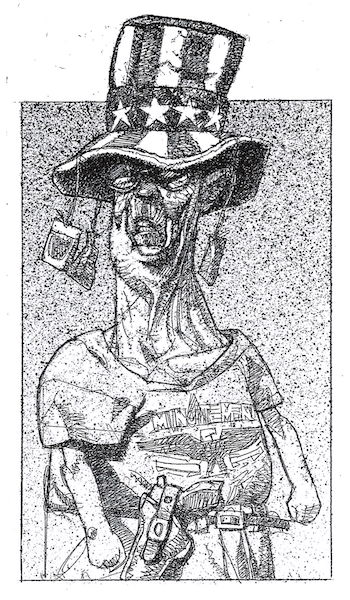 John Daniel Abel, c. 2014.