WILLIAM GLEN CROOKS: THE POINT OF VIEW
December 11, 2011–April 22, 2012
Curated by Scott White, Julia Fister
In Singh Family Gallery
While his images may include railroad crossings, trucks, trees and buildings, the real subjects of Crooks' oil paintings are the opacity of light and the transparency of shadow.
Born and raised in San Diego, and currently working in Imperial Beach, Crooks' outdoor "snapshots" bring a new freshness and local appeal to the landscape genre. Working in the spirit of realism with a romantic bent, Crooks' luminous landscapes function as interpretive windows of daily life. Marking the first museum exhibition of his work, The Point of View features twenty-three paintings created over the last twenty-five years that emphasize cityscapes, nostalgic urban scenery and expansive landscapes based on photographs taken throughout the West Coast.
With a nod to the landscape painters of the 1800s such as Albert Bierstadt and Frederic Church, Crooks has the ability to transform landscapes into metaphors that emphasize his perceptions of the natural world around him. Crooks also draws influence from the narratives of Edward Hopper, the color field paintings of Mark Rothko, the liberating techniques of Wolf Kahn, and the lumanism of John Frederick Kensett.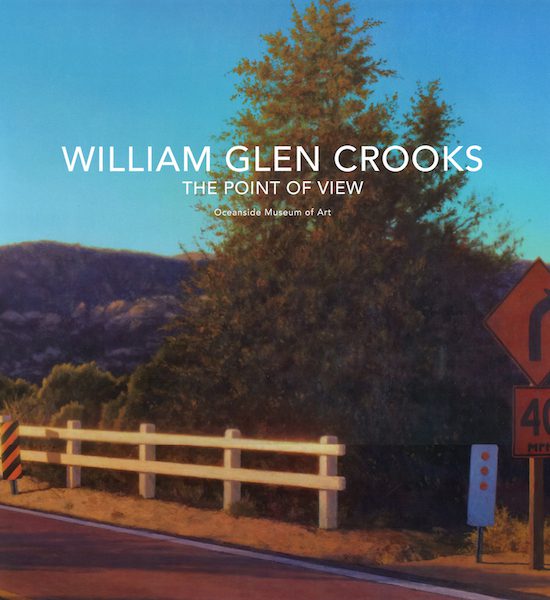 Catalog: William Glen Crooks: The Point of View
William Glen Crooks, Abel's Bridge, 2011, oil on canvas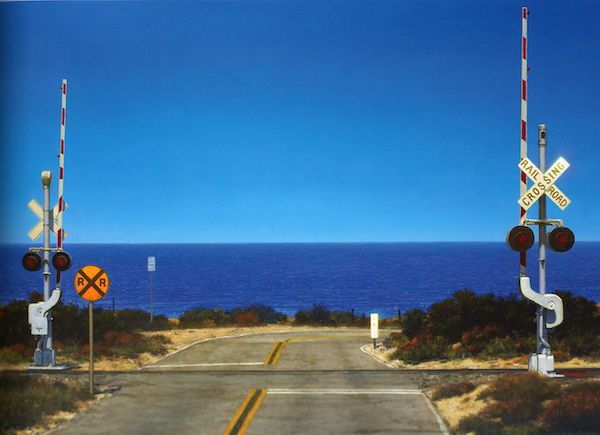 William Glen Crooks, Pacific Crossing, 2008, oil on canvas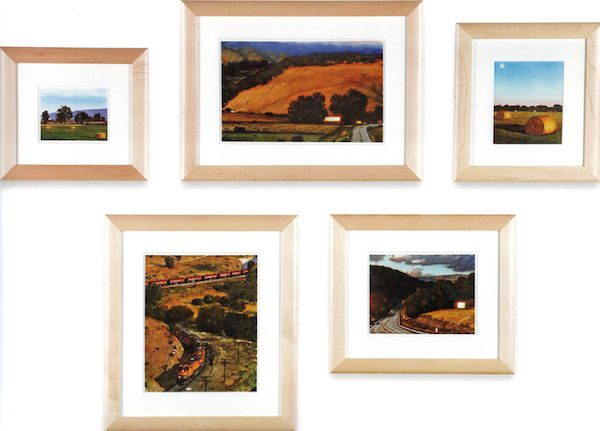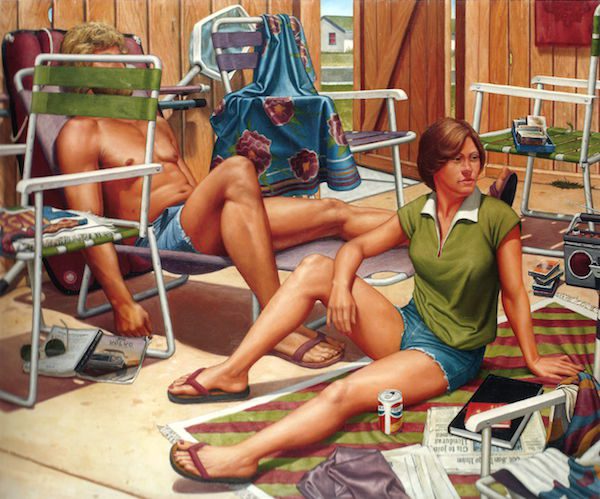 William Glen Crooks, By the Pool, c.1984, oil on canvas