PAINTING WORLD WAR II: THE CALIFORNIA STYLE WATERCOLOR ARTISTS
April 18–October 2, 2010
In Gleason Gallery
Painting World War II is an historic first examination of paintings by California Style watercolor artists on the subject of WWII. Fifty-five paintings depicting scenes of California mobilizing for the war as well as images of the war overseas will be on view. Featured artists include Arthur Beaumont, Rex Brandt, Hardie Gramatky, Dong Kingman, Barse Miller, Phil Paradise, Watson Cross Charles Payzant, Ed Reep, Millard Sheets, and Milford Zornes.
Forged in the Great Depression, California Style watercolors form an important West Coast chapter of American Scene and American Regionalist art. As a group these artists examine a broad survey of everyday life in California and create memorable artistic accounts of the unfolding local history of California from 1930 through the 1970s.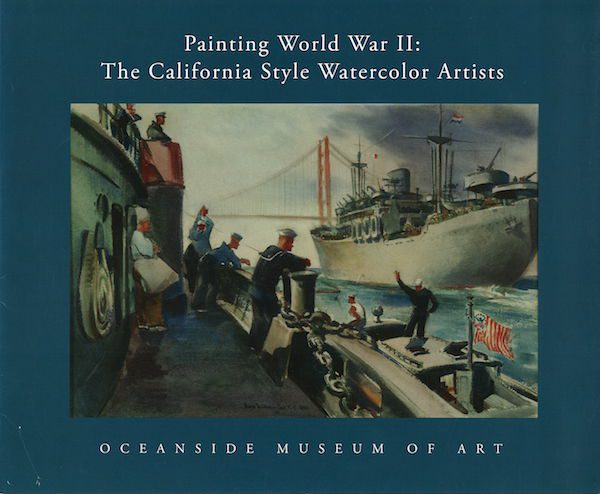 Catalog: Painting World War II: The California Style Watercolor Artists
Barse Miller, Waving Good-Bye and Good Luck, 1942.
Phil Paradise, Evening on the Home Front, 1942.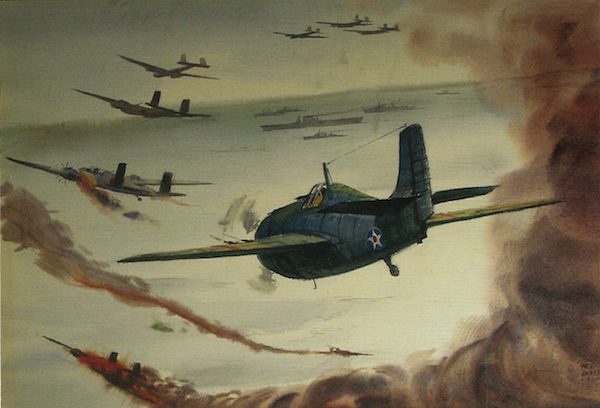 Watson Cross, O'Hare Got 6, 1942.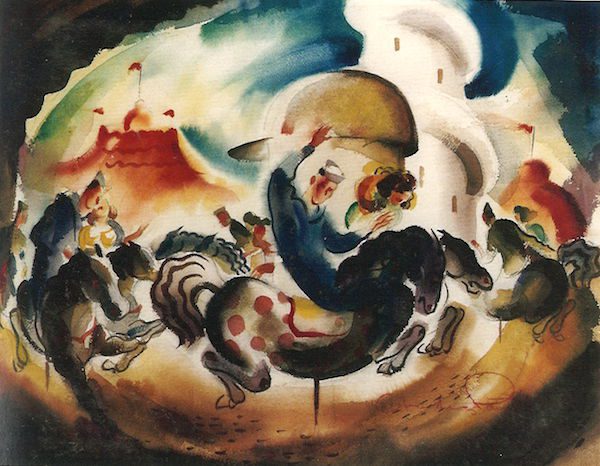 Charles Payzant, Merry Go-Round, 1942.