Atmosphere
April 25–June 11, 2000
Curated by Beth Smith
California Fibers and New Fibre Art from Great Britain have collaborated for a juried exhibition of contemporary fiber work interpreting the theme "atmosphere". The juror is Dr. Alice Zrebiec, the former curator of textiles in the Department of European Sculpture and Decorative Arts at the Metropolitan Museum of Art. California Fibers and New Fibre Art approach fiber metaphorically, personally, lyrically and with a strong emphasis on nature and narrative forms. Below some of the artists describe their concept of "atmosphere": "Atmosphere: something intangible that surrounds you. It may suffocate, sensualize, stifle, frighten, enlighten or amuse you. Maybe an enclosed, indoor space laden with people and/or things or maybe outdoors - the perfume of a garden, a village, a mountain, seaside spray, desert dryness. Atmosphere conditions may change rapidly and abruptly - a roomful of people empties, a sky darkens, a wind picks up, a sunset settles. Atmosphere can be determined and defined by color, light, objects, size of space, by darkness and light, sound or siIence, heat or cold." Rosalie Dosik, California Fibers.
"Atmosphere includes space, objects and mood. Mood can also be called 'weather' or movement or quality of air in space, such as stuffy, bright, etc. Although objects contribute to mood, mood here is used as an environment in which objects find themselves within space. Atmosphere is thus both physical and emotional, with objects either helping create or participating in the atmosphere. With art, objects should help create atmosphere, but the same objects in a small, smelly space will not create the same effect as in a large, airy, clean space." Jacquelynne Garner, California Fibers.
"The Spirit of Nambung, Australia. Nambung is a hauntingly beautiful national park on the west coast of Australia. Groups of 'fossilised' pinnacles stand in a shifting land of yellow sand dunes. Some of the pinnacles are small and no thicker than a pencil. Most of them are taller, like figures in a landscape - whispering and silent. Secrets of ancient times. When I was there the light and colour changed constantly. The wind blew the sand - covering my tracks. I was a ghost. I wasn't real. I could have been at any moment in time and the sense of atmosphere was intense," Sue Lawty, New Fibre Art.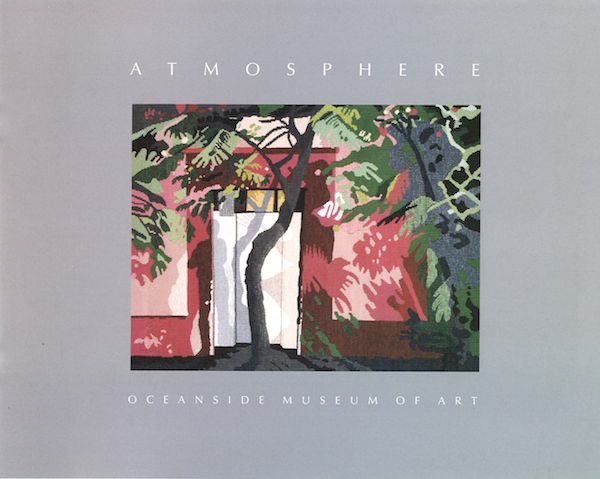 Catalog: Atmosphere
Susan Hart Henegar, Santa Lucia and the Ghost Rancher, c. 2000.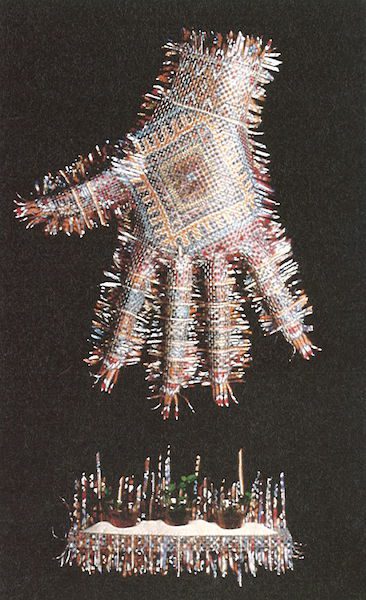 Ellen Phillips, Place Marker #4 - Morocco, c. 2000.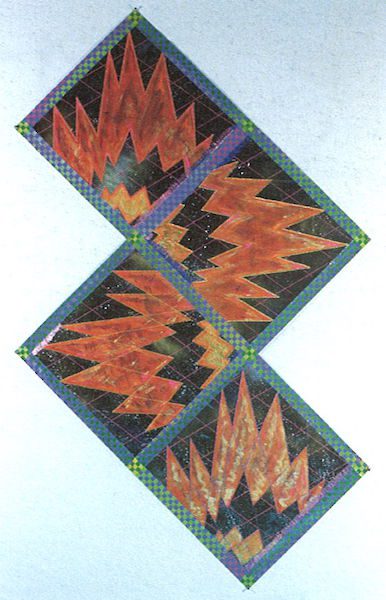 David Weidig, Kozmic Beat No 3, c. 2000.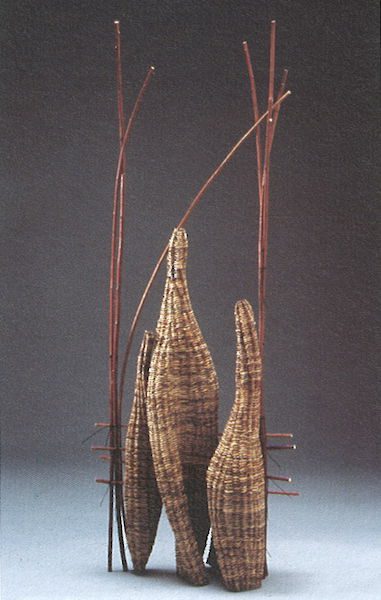 Polly Jacobs Giacchina, A Forgiving Atmosphere, c. 2000.