sat02jul12:00 pm2:00 pmVirtual Reality Experience with the Exhibition Creators: Limit of Your Safe Space12:00 pm - 2:00 pm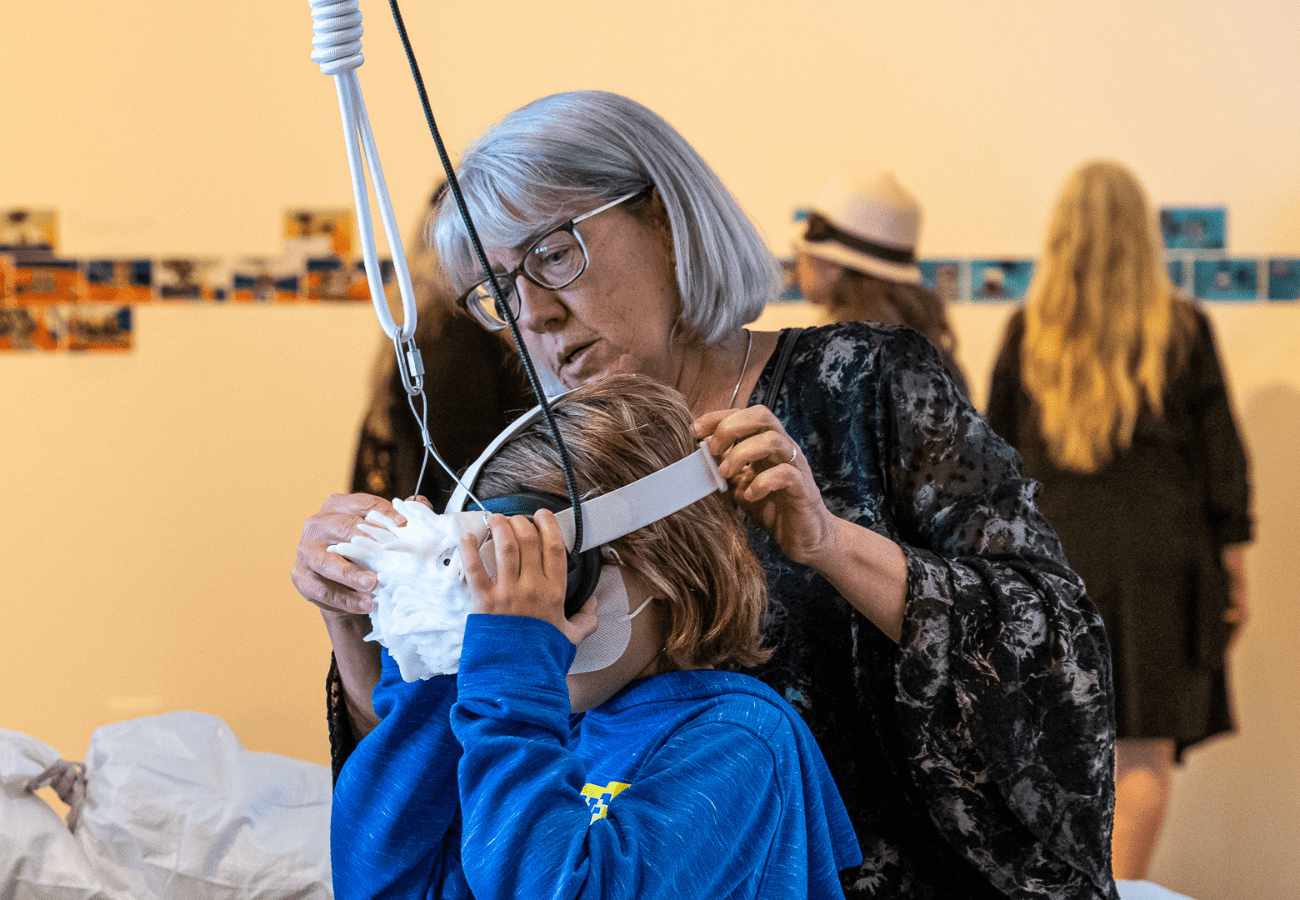 Time

(Saturday) 12:00 pm - 2:00 pm
Location

Oceanside Museum Of Art

704 Pier View Way
Event Details

Dive into a virtual reality experience with artist Shinpei Takeda and the workshop participants who worked with him to create the exhibition Limit of Your Safe Space, on view at OMA through September 10. After a brief orientation with the Oculus VR headset and hand controllers, explore the virtual space with the artists as your guides while learning more about their journeys and sharing your own experiences.

Please arrive promptly! You may not be able to have a full experience if you are more than five minutes late and we may not be able to reschedule.
---
Participants on Saturday, July 2:
GCAP: Currently Resides in Treviso, Italy; Originally from Bintang, Gambia; Immigrated in 2017
Leaving Gambia at a young age, he travelled the long distance by himself to the Mediterranean Sea, where he crossed in an inflatable boat to Lampedusa, Italy. He eventually resettled in Treviso, Italy (near Venice). He still has not received official residency status, so the only work available to him is manual labor. He is a member of the non-profit organization IntegraART.
8348: Currently Resides in New Jersey; Originally from Peru; Immigrated in the early 1990s
Born in Huancayo, Peru, her father was an investigative police and was on a hit list by guerrilla groups. Because of this, her family resettled in the United States, illegally at first and eventually obtaining citizenship. After the attacks on September 11, 2001, she felt the need to fight against terrorism and joined the US Marine Corps and was deployed to Iraq the following year. She says "she didn't know who her enemy was," and has since started a non-profit organization that provides art-making workshops for veterans.
---
Reserve your Saturday timeslot: