tue12apr7:00 pm8:30 pmCamarada Concert: Peter Sprague Sanctuary Suite7:00 pm - 8:30 pm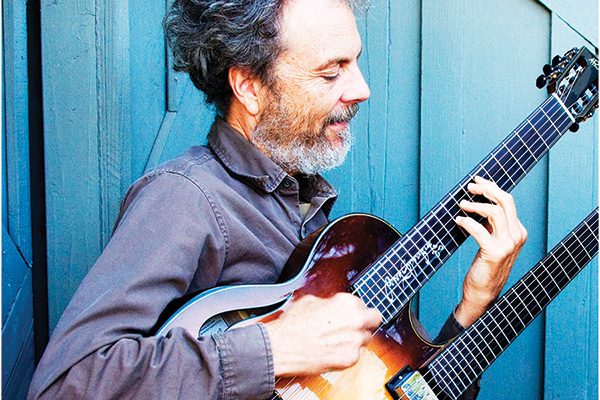 Time

(Tuesday) 7:00 pm - 8:30 pm
Location

Oceanside Museum Of Art

704 Pier View Way
Event Details

7:00 concert, 8:15 wine reception

Trek into the soundscape explorations of world music-inspired jazz by San Diego's own jazz legend Peter Sprague. Sprague's Sanctuary Suite, a newly commissioned piece by Camarada, is grounded in the rich and diverse music of refugees who have found their haven in San Diego. This global trek also features Costa Azul, which was written in Cabo San Lucas as Sprague was practicing an African guitar figure that serves as the song's introduction. While this piece begins with a popular African guitar figure, as it progresses, Sprague playfully warns that "you never know what world rhythms and modes may creep in." Another world music inspired tune is Uluwatu. The pure African 6/8 rhythm of Uluwatu sonically expresses the epic waves of this legendary region of Bali. Further global expedition leads the listener to a South American samba, Voltar Para Casa, which conjures up a vision of "riding in the back of a pickup truck on a Brazilian country road, heading back home through the jungle." Happily expressing Sprague's music is Camarada's own jazz quintet—Peter Sprague (guitar), Fred Benedetti (guitar), Beth Ross Buckley (flute), Gunnar Biggs (bass) & Duncan Moore (percussion).

Visit www.camarada.org or call (619) 231-3702 for tickets. Email music@camarada.org with questions.