The Museum Ball: Puttin' On The Ritz
Saturday, July 22, 6:00–11:00pm
Oceanside Museum of Art's highly anticipated annual gala is taking glitz and glam to a new level at The Museum Ball: Puttin' On The Ritz. Attendees will enjoy an elegant and captivating evening of dining and dancing under the stars. The night commences with a sunset champagne toast on the expansive Biogen-Idec museum terrace before party-goers proceed to the Oceanside Civic Center Plaza where cocktails, hors d'oeuvres, and an al fresco dinner from Crown Point Catering will be served.
The live auction promises to have everyone's paddles in the air competing to be the highest bidder on a variety of exclusive handpicked items. Guests will then dance the night away to the lively entertainment of local classic rock legends, The Fabulous Ultratones.
The opportunity drawing will have even those not in attendance clamoring to buy tickets for a chance to win a variety of premier prizes, as winners need not be present to win. The drawing tickets are $20 for one, $50 for three, or $100 for eight, and purchasers can designate which prize they'd like the opportunity to win.
A very special part of the evening's festivities is the recognition of those individuals who will be awarded this year's Medals of Distinction. The Medal of Distinction is the highest honor bestowed by the board of trustees to members of the museum who have made significant contributions to OMA. The 2017 recipients are Ermie Terry, Billie Nunan, and Ray and Sara Botts. These honorees will be presented with their medals at The Museum Ball.
This evening is also a time to recognize the museum for its dynamic vision within our North San Diego County communities. Funds raised at The Museum Ball directly support OMA's engaging events, top-notch art exhibitions, and critical educational programming for members and visitors of all ages. We hope you will join us for this vibrant evening in support of OMA.
---
As a sponsor, your name or company will be connected with this fabulous event and your generosity will go a long  way toward sustaining and expanding OMA's exhibitions and programs. Click here to learn more.
---
Many Thanks To The Museum Ball Event Sponsors
Title Sponsor
Rudy and Elizabeth Van Hunnick
in support of the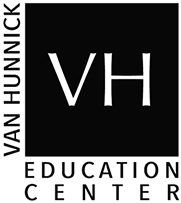 Presenting Sponsor
Glitter and Gold Sponsors
Rusty and Bebe Grosse,
Foursquare Properties


David Mickelson in loving memory of Carolyn Mickelson
Christopher Rodriguez,
Maximum Real Estate Services


Glamour and Glitz Sponsors
Assemblymember Rocky Chavez and his beautiful wife Mary
Bruce and Ann Mortland
Billie Nunan
Jim and Ermie Terry
Cheryl Weiner
Park Avenue Sponsors
Clay and Paula Alexander
Mike and Sandi Blessing, BNCC, Inc.
Sara and Ray Botts
Jerry Harder
Steven and Lynn Jepsen
Hugh and Judy La Bounty
Colleen O'Harra, Esq.
Ocean's Eleven Casino
A Soothing Seed
/Dave and Amber Newman
David Nydegger
Rick and Cheryl Robinson
Marty and Mary Rombotis
The San Diego Foundation
Kevin and Ellen Stotmeister
Jim and Ermie Terry
John and Sandy Todd
Top Hat Sponsors
Helen Frey
Dale and Rita Geldert
Deputy Mayor Chuck Lowery
The Law Office of Michael P. McCarthy
Dr. and Mrs. Nicholas Roberti
Thank You To The Underwriters And In-Kind Donors
Band
Pamela and Paul Kelly
Champagne Reception
Robin Douglas and Jim Mullady
Evening Bar
Jan and Gael Strack
Invitation
Robin J. Lipman
Jack and Pamela Morgan
Stifel Carlsbad
Invitation Design and Graphics
Marilyn Agredano and Dana Marotta, Divagrafix
Mailing Services
ZUZA, Marketing Asset Management
Premium Wine
Sempra Energy
Jan and Gael Strack
Allen Sweet and LuAnn Hall
Terri Zimdars
Rentals
Allie's Party Equipment Rental, Inc.
Security Guards
Rancho Santa Fe Security Systems
Themed Décor
Michelle D'Elia
Katherine Mulderrig
For sponsorship opportunities, please contact Merry Lampinen at (760) 435-3726 or click here to email.