Ethan chan: The Hollywood effect
october 18, 2022-March 19, 2023


OMA WEST AT THE SEABIRD
"This body of work is a compilation of compact accumulations and installations that emphasizes the process of play and curiosity, examining consumerist and plastic culture and what it says about our society.
These series of systems and accumulations loosely reference a variety of themes including control, function, and political agenda, and how they relate to our Southern Californian culture. The audience is invited to think about our collective love for all things fake, including cheaply crafted colorful toys, immersive environments, and experiences like Disneyland, Hollywood, etc. The work meditates on the likes of fetishized objects, American cinema and television archetypes, and our shared regional stereotypes."
–Artist Ethan Chan
---
I Didn't Want the Pacific Surfliner to be the Slowest Train I'd ever Ridden, So I Made a Slower One (Variation 2), 2018. Series of wooden train lines loosely modeled after Russian Propaganda posters constructed from Thomas & Friends™ trains and tracks and tape. 108" x 84" x 6".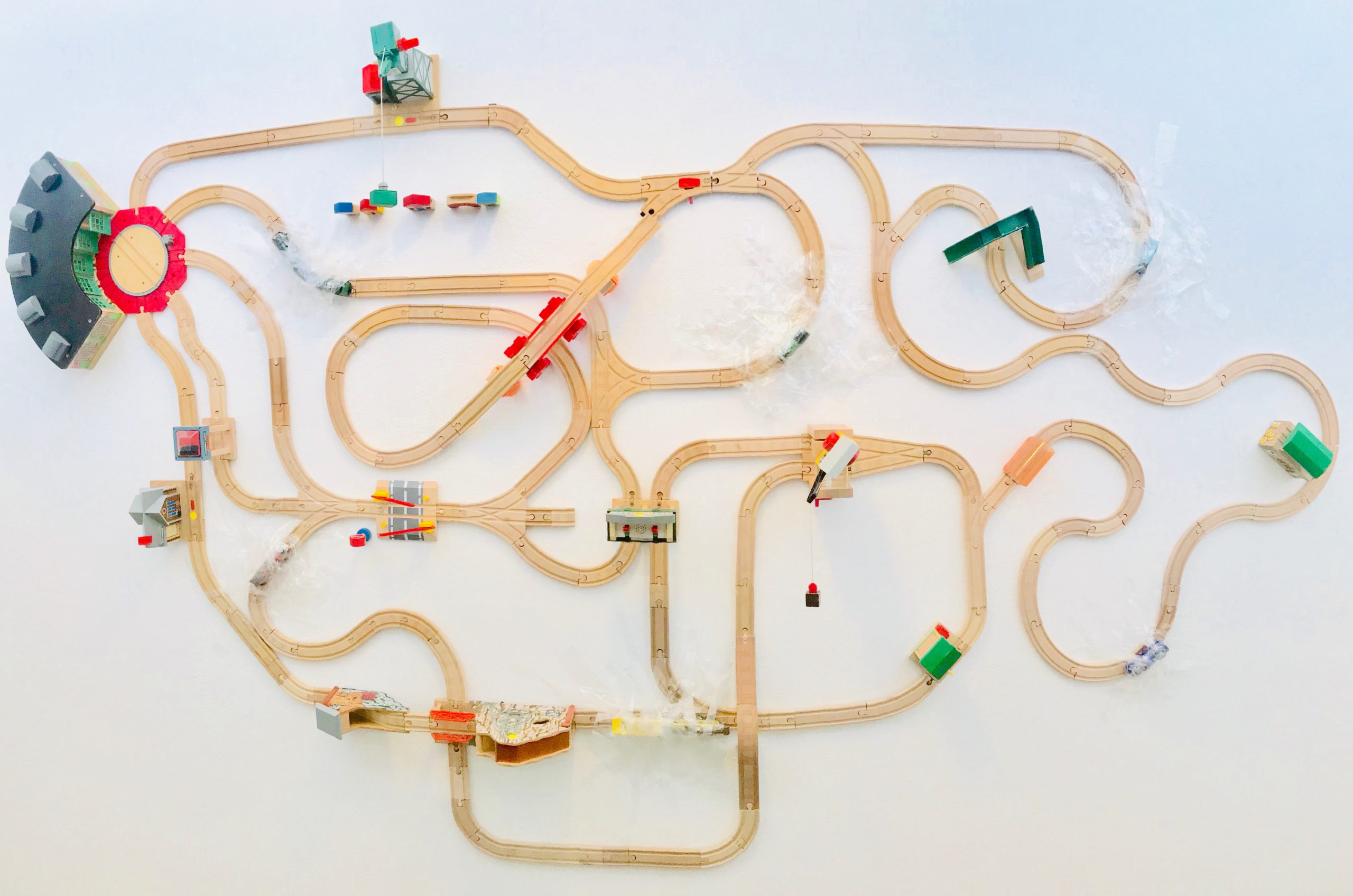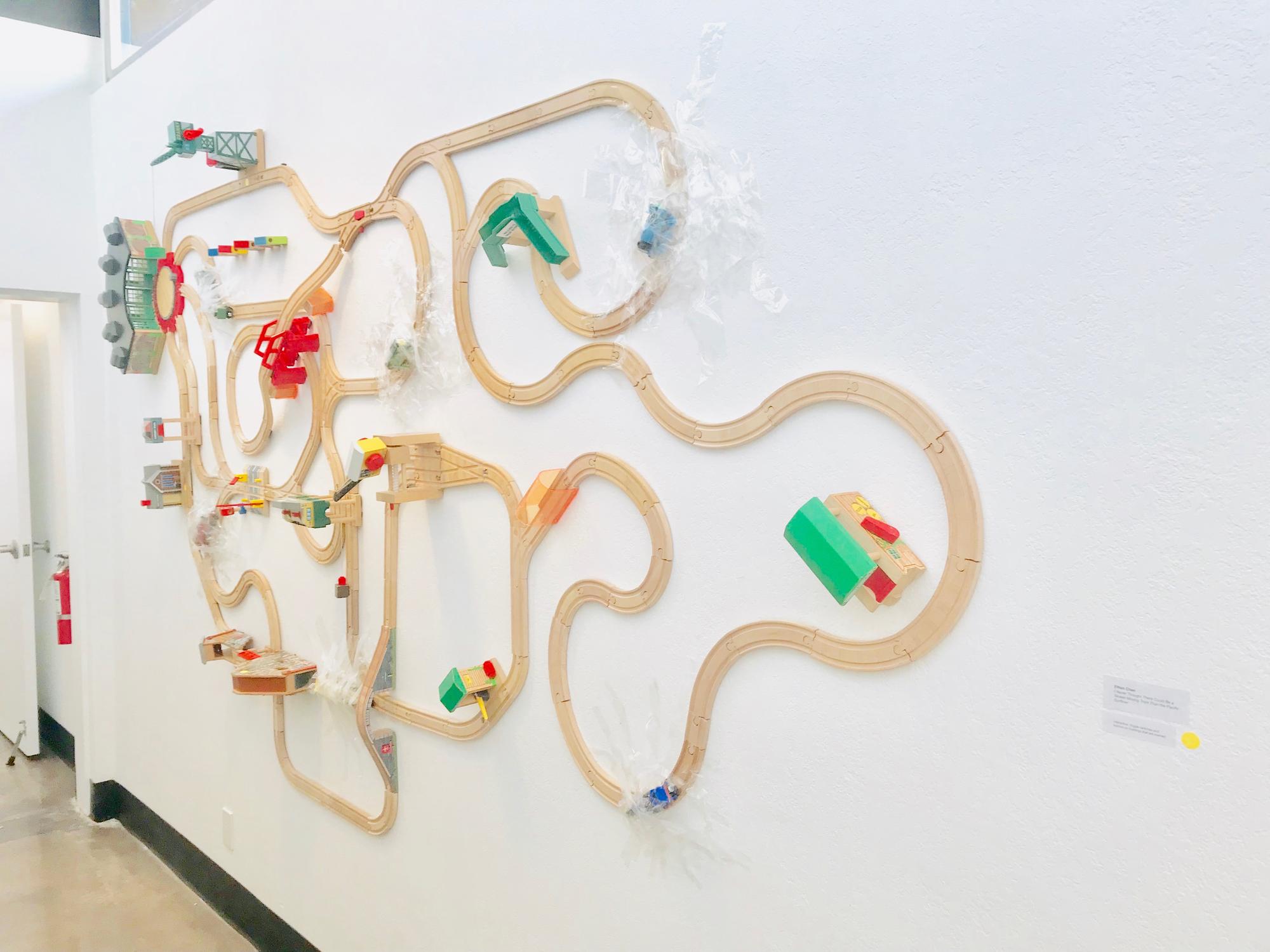 CELEBRATE
Exhibition Reception: Friday, November 4, 5:00-6:30pm, at OMA West Gallery
VISIT
OMA West At The Seabird, an Annex Gallery of Oceanside Museum of Art, is located inside the Seabird Resort in downtown Oceanside, at 101 Mission Avenue, Oceanside, CA 92054. The gallery is on the ground floor towards the back of the building, accessed through the front of the hotel.
FURTHER INFORMATION
If you would like to learn more about the artwork on view please email OMA West Exhibition Coordinator Natalie Gonzalez, natalie@oma-online.org.
---
Artwork at the top of the page: Detail from I Didn't Want the Pacific Surfliner to be the Slowest Train I'd ever Ridden, So I Made a Slower One (Variation 2), 2018