Join Us In Investing In Our Future Leaders Through Arts Education
Like you, we value arts education as an essential part of achieving success for our future leaders. With your support, OMA will expand arts education programs for students and families throughout our region. Help us bring meaningful and thoughtfully designed programs to life. Consider making a donation today to provide free bus transportation and admission to the museum, as well as complimentary art supplies and museum passes. Your support will offer students a unique museum experience.
Help us put someone in the driver's seat by the new school year!
Help Drive Arts Education At OMA
Select the part of the bus you're excited about supporting—and let's get arts education back on the road! Donate online by selecting an amount below, or from the adjacent sidebar. If you'd prefer not to donate online, feel free to drop it in the mail to OMA or at the front desk. You can download a donation form here. Your 100% tax deductible donation is most appreciated and will bring arts education to life at OMA. Thank you!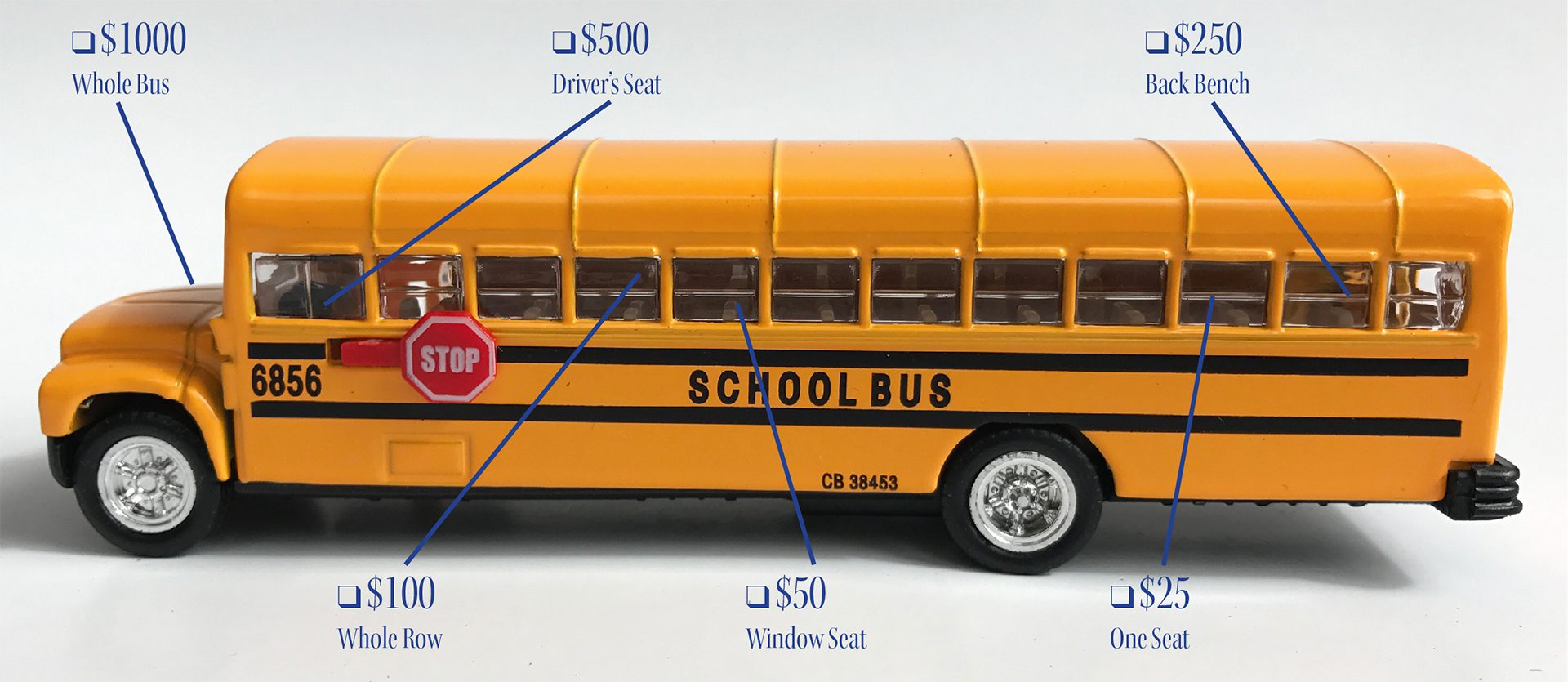 ---
Your Donation Could Be Doubled!
Check with your employer to see if they offer corporate matching gifts. Thank you in advance for your generosity in supporting arts and culture.
If you'd prefer not to make your donation online, click here for a printable form you can use and drop off your 100% tax-deductible contribution in person or pop it into an envelope and mail it to the museum at 704 Pier View Way, Oceanside 92054