Art Auction 2018
Saturday, April 7, 6:00–9:30pm
Special Drawing
Limited Issue Tickets Only $50 Each
Imagine paying only $50 for a piece of art worth as much as $2000. Your dream might just come true with the Art Auction's special drawing and a chance at one or more of three pieces offered. Each ticket is only $50 and a very limited number of tickets will be sold per piece, so the odds are in your favor.
The winner need not be present to win, which means if your schedule does not allow for attendance at the Art Auction itself, you might still be able to add a treasured piece to your collection. All non-winning tickets will convert to a tax-deductible donation to OMA.
Tickets can be purchased online here through 9:00pm on April 5, and at the front desk or in the Museum Store until 8:30pm on April 7, until sold out. The drawing will take place after the silent auction closes at approximately 9:00pm on April 7.
Paul Weber, Entwined, 2009.
Stainless steel and bronze, 24" x 24" x 6"
Value: $1000      
Limited to only 25 tickets available at $50 each.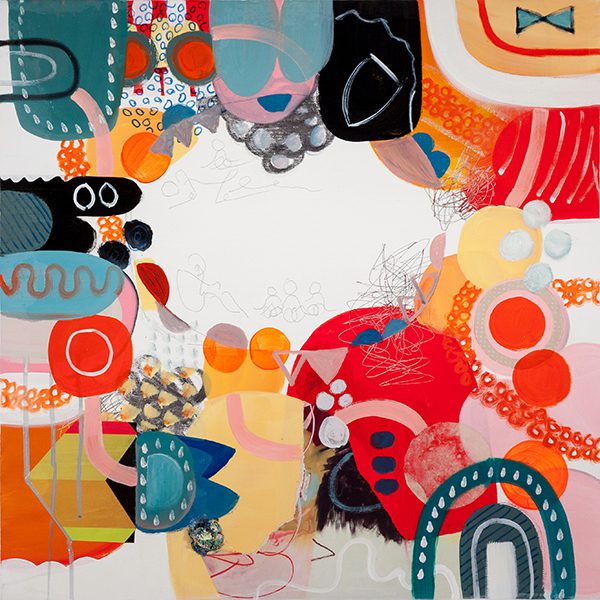 Ellen Dieter, Talking to the Sun (detail), 2017.
Acrylic, graphite, charcoal, paper and marker on canvas, 24" x 24"
Value: $1000      
Limited to only 25 tickets available at $50 each.
David Fokos, Wooley Reservoir, Northumberland, England (detail), 1999.
Archival pigment print, edition no. 41/50, 13" x 13".
Value: $2000      
Limited to only 50 tickets available at $50 each.
Click on the event below to purchase your tickets online now, or call (760) 435-3721 during open hours.
VIP Experience Includes:
Private preview reception from 6:00–7:00pm
Exclusive "buy it now" option during the preview reception
Crafty and vivid cocktails by Snake Oil Cocktail
Beer and wine
Elevated hors d'oeuvres by Coast Catering
Premium seating for live auction
Complimentary valet parking
Private VIP lounge
General Admission Includes
Entrance at 7:00pm
Beer and wine
Light hors d'oeuvres
Cash valet parking
Live Auction
Click here to preview the Live Auction lots