TEENY TINY ART MART 2022 PREVIEW
Pop-Up Exhibition on View at OMA: December 1–19, 2022
Virtual Sale Opens: Sunday, December 4, 2022, 6:00pm
Virtual Sale Closes: Monday, December 19, 2022, 8:00pm
Closed: Teeny Tiny Art Mart Virtual Sale
Thank you so much for supporting Teeny Tiny! The virtual sale has closed. Unsold items will continue to be sold through the Museum Store, but the virtual sale platform will no longer be updated. If you see any that are unsold online that you would like to purchase, please call the museum at (760) 435-3721 to inquire if they are available.
Third Annual Teeny Tiny Art Mart
It's back, bigger and better than ever.
Artists and art enthusiasts of all ages were invited to submit artwork in almost any media to be part of the Teeny Tiny Art Mart. Artwork by novices, professionals, civic leaders, and local celebrities (see below for the list of artists who submitted artwork) is available for purchase at prices accessible to anyone, with a twist—buyers will not know the identity of the artist until they purchase the artwork.
All donated artwork is for sale with 100% of the proceeds supporting OMA's education initiatives that provide thousands of students annually with transformative arts-based experiences. Now it's time to make a big impact, one teeny tiny artwork at a time–together, we will inspire the next generation to be creative!
After 2020 and 2021's epic display of creativity during a time when our community needed it most, OMA's Teeny Tiny Art Mart has returned with 1,100 artworks by more than 477 artists!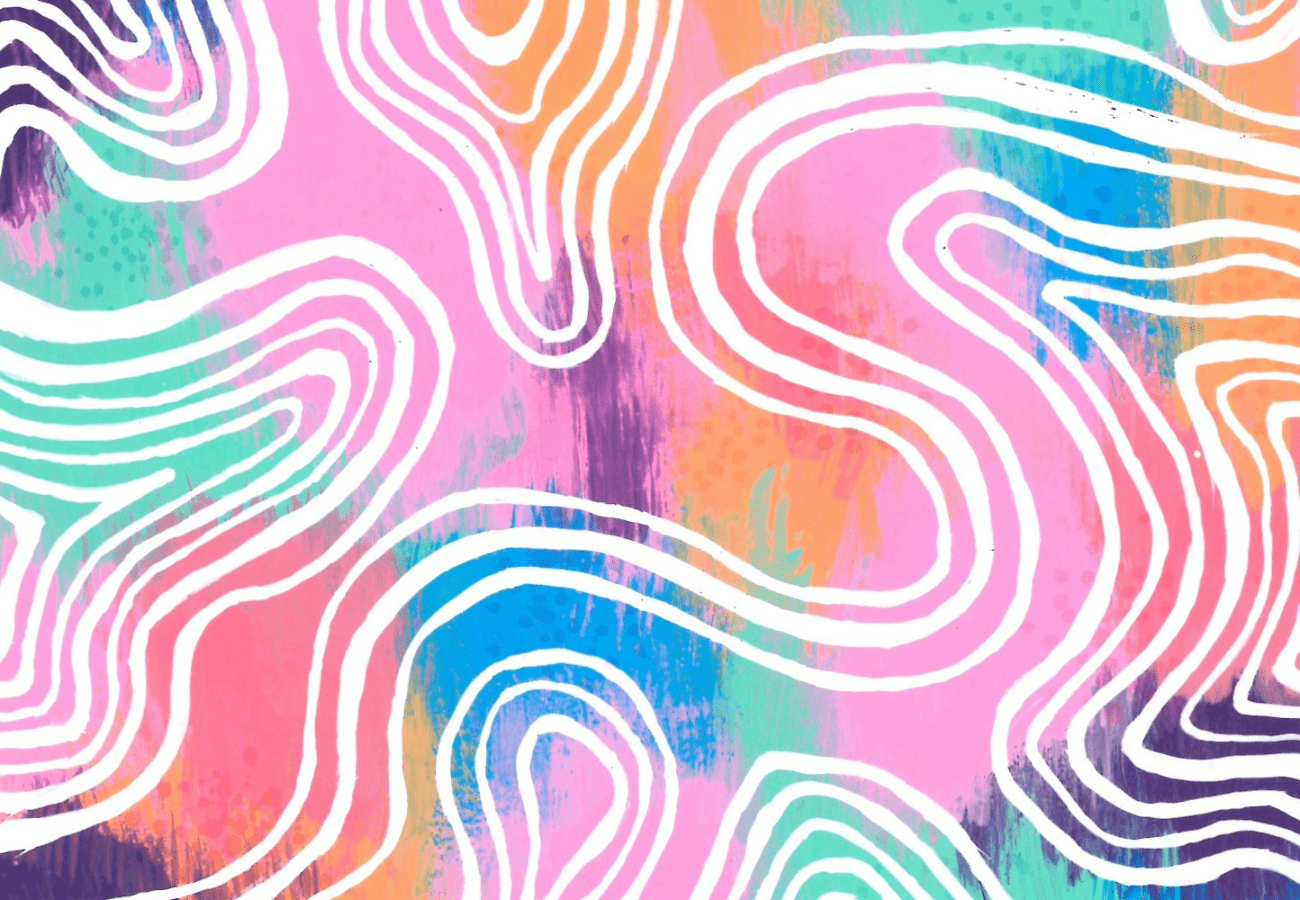 Artwork Details
The artwork measures exactly 5 inches tall x 5 inches wide (no smaller and no larger), and no more than 1.5 inches deep.
All submissions are original works of art created and owned by the person making the submission.
Any and all media and art-making processes are included
Each tiny masterpiece can be purchased for $25 plus tax—with a twist—you will not know the identity of the artist, whether they are a novice, professional, civic leader, or local celebrities until you purchase the artwork.
Important Dates To Know
Sunday, December 4: Virtual sale opens
Sunday, December 11: Last day for shipping to receive artwork by December 24.
Monday, December 19, 8:00pm: Virtual sale closes. Select works that do not sell through the official fundraiser will be carried in the Museum Store for a limited time.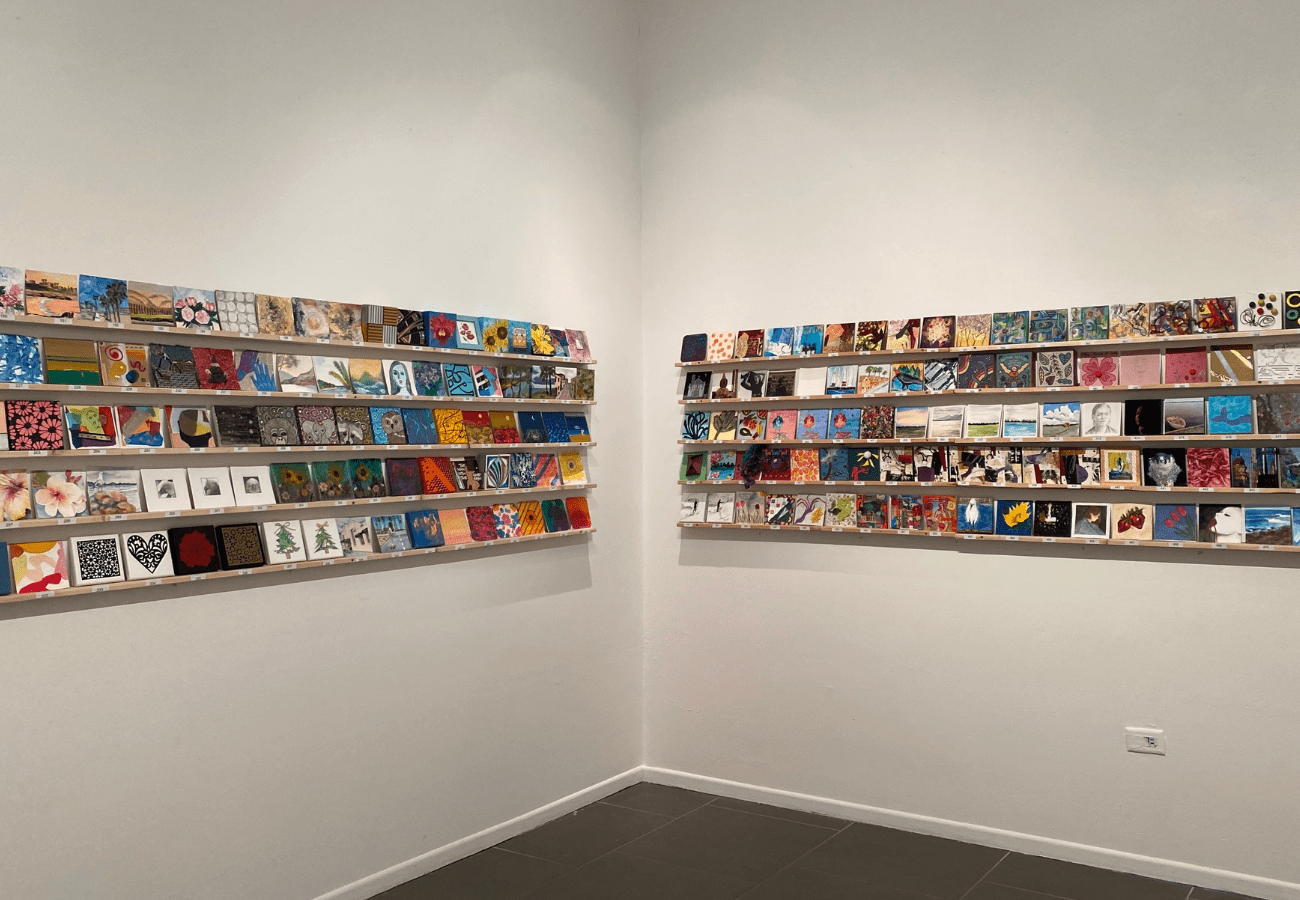 Frequently Asked Questions
Abby
Jessica Abby
Talia Adlam
Lisa Adlam
Adrian Aguirre
Ellie Ahles
Laura Albiston
Alexa
Victoria Allison
Jessica Alvarez
Ellen Anderson
Dean Andrews
Anonymous
James Arbogast
Susana Arvizo
Morey Asato
Leila B.
Alexsandra Babic
Deijah Bailey
Filip Balaszek
Linda Bannan
Laurie Batter
Ellen Beacon
Sophia Bear
Anne Beck
Petra Bennett
Charlotte Bird
Ava Blakespear
Shannon Blemberg
Jose Bono
Nora Bono
Deborah Brada
Izzy Braun
Chris Brayton
G S Bredehoft
Wendy Brewer
Amy Autumn Brooker
Shaynna Brown
Janessa Buchanan
Karen Burstein
Katherin C
Bob Callahan
Janell Cannon
Athena Caracias
Levi Carleno
Cindy Carrillo
Madeleine Jacot Carter
Silvia Castillo
Rhya Cawley
Barbie Champion
Bailev Chandler
Joyce Chaney
Sandra Chanis
Taylor Chapin
Richard B. ChauDavis
Chavez
Leila Chehade
Jason Chen
Lelia Chenade
Madeleine Clark
Jacqui Clark
Maddie Clert
Curtis Coburn
Alexandra Collins
Paula Collins
Suzie Concors
Christina Conway
Trevor Coopersmith
Susan Coppock
Erin Corbin
Anouk Cordova
Penelope Coscia
Lisa Croner
Sonia Cruz
Lisa Curry
Francoise Dahod
Crystal Daigle
Delaney Daniels
An Davis
Karin de Baay
Laurence de Valmy
Rebecca DeLong
Miguel Diaz
Selene M. Diaz
Ellen Dieter
Kai Dionne
Chona Dionne
Xavier Dionne
Sofia Dionne
Sydney Dobecki
Jackie Donohue
Christa Doss
Charles Dowding
Devyn Dudek
RosAdella Dudzinski
Sharon Dudzinski
Dwight Dudzunski
Kaylin Duynstee
Brianne Duynstee
Becca Dwyer
Gary Dyak
Aurelienne Dzulynsky
Aure Dzulynsky
Kirra Eddington
Dana Edwards
Jeanette Eland
Emma Eland
Teresa Ellis
Lani Emanuel
Emma
Enaj
Joanne Ericson
Lori Escalera
Allyson Evers
Rachelle Farber
Edwin Feliu
Beverly Fisher
Dean Fleming
Amani Fliers
Lindsey Flores
Juan Flores
David Fobes
Kathy Fortenberry
Kelli Frager
Kirsten Frandsen
Mary Franta
Irwin Freeman
Paige Frei
Nancy Frey
Patricia Frischer
Janine Fulkerson
Debra Funakoshi
Sasha Furlan
Anthony G
Ashley Gallagher
Natalie Garcia
Michaela Garcia
Yandel Garcia
Gale Gibbons
Jayden Gibbs
Jade Gidley
Phaya Gifford
Linda Gillen
Gina
Katie Gomez
Matthew Gonzales
Abigail Goodman
George Goodrich
Aahgenae Gorbea
Michele Gorcey
Susi Graff
Kathleen Graham
Julia C R Gray
Reginald Green
Meisha Grichuhin
Gianni Grillet
Deborah Grover
Karl F. Grusendorf
Rachel Gurr
Laurie Guy
Hudson H
Julie Habelmann
Amy Halencakova
Andrew Hall
Grandin Hammell
Monique Hammell
Ken Hansen
Kimberly Hansler
Evie Harris
Mia harrison
Gay Hart
Cathie Hatter
Diane Hayden
Chloe Hernandez
Ryan Hernandez
Ian Herrera
Dunya Holland
Sophie Holloway
Diane Holtz
Kenton Hoppas
Chloe Howard
Kristie Howard
Katrina Howard
Kelli Hranek
Mary K. Huff
Kristi Hughes
John Hyland
Rikki Ingersoll
Audrey Isaacson
Isiah
Jade
Charlotte Jaffe
Tara Jaigobin
Abby Jaigobin
Barbara Jarman
Yamillet Javiar
Marylou Jenkinson
Jennifer
Eloise Jensen
Zane Jensen
Karen Johnson
Heather Johnson
Catherine M. Johnston
Kingston Jones
Greg Kalajian
Kaldur
Kathleen Kane-Murrell
Sherry Karver
Malynda Kay
Claudia Kazachinsky
Kevin Kelso
Blake Kern
Jack Kerr
Pat Killen
Rosemary Kimbal
Stacey King
Connie Kinyon
Denise Kinyon
Mayme Kline
Susan Kogan
Katerini Koutzmbis
Ella Krival
Karen Krugman
Bronte Kunkler
Bryn Lackey
Chef Laird
Elise Lasko
Ashley Lavarreda
Benjamin Lavender
Sienna Lawrence
Susan Lawson
Ashley Lawver
Cami Leigh
Linda Leigh
Annie Lemoux
Ellery Libby
Cindy Lindberg
Jessica Lindzy
John Linthurst
Christina Lisk
Steven Lombardi
Cay Lucas
Jennifer Luce
Susan Ludwig
Francine Lypps
Mateo M
Nadya M
Procoro M
Trinh Mai
Jessica Maldonado
Hamid Maleki
Donna Manning
Carol Mansfield
Julian Marrago
Jesse Martin
Shannon Martin
Rachel Mattesich
J. Matthewson
Sonia McCarthy
Jack McCarthy
Katie McCord
Caidyn McDornan
Deloss McGraw
Christine McKee
Oscar A. Medina
Melanie
Owen Mellein
Aylena Mendez
Ingrid Mendoza
Yassi Mesbahzadeh
Matthew Mielczarek
Rita Miglioli
Laurie Mika
Cynthia Mikimoto
Kellen Miller
Nicollette Millward
Samuel Mirsky
Sadie Moench
Giana Monte-Ortaggio
Kathleen Morgan
Maidy Morhaus
Maidy Morhous
Allan Morrow
Gillian Moss
Alexandra Munson
Cheech Murphey
Kisti Murray
Melissa Nabulski
Bella Najera
NCL Moonlight Chapter
Lauren Neely
Greg Nelson
Andrew Nguyen
Jane Norris
Nancy Norris
Marty O
Hallie Oar
Esmeralda Ocampo
Fabian Ojeda
Will Oldaker
Jasmin Oliva
Debbie Olson
Annie Omens
Brooke O'Neill
Susan J. Osborn
Kathleen Ossiander
Anthony Parks
Brigid Parson
Ty Paxton
Helen Vita Peck
Ali Pendleton
Dan Peragine
Jennifer Perez
Ilona Peteris
Fiona Phillips
Norma Pizarru
Desiree Rames
Jonathan Ramirez
Guiti Ravanbaksh
Nikki Reid
Chloe Lehua Rejda
Colton Rejda
Allison Renshaw
David Rera
Maleah Rider
Tatiana Lopez Rivera
Vinny Rivera
Genesis Perez Rivera
Nayeli Rivera
Lori Robbins
Claudia Robinson
Kevin Robles
Ann Robson
Megan Roddy
Kimberly Rodriguez
Irianna Rodriguez
Maile Rodriguez
Jennifer Rohr
Caitlin Rohr
Caroline Rohr
Jan Rolston
Evelin Rosas
Santiago Rosas
Jane Ross
Madoc Roth
Cooper Roth
June Rubin
Heidi Rufeh
Bella Ruiz
Savanna Ruiz
Barbara Runge
Sean Ryan (Dark Contraster)
Ginger Sage
Michele Samuels
Julia San Román
Amora Sanchez
Lilah Sardo
Dinah Sargeant
Carmen Saunders
Tonya Savice
Anne Sawrell
Katie Schooler
Carol Schumacher
Norma Schwab
Jason Schwartze
Clark Schwartze
Steven Schwartze
Grace Seely
Jairo Segovia
Coral Seipp
Ismat Shahid
Dunya Shaw
Lauriel Sheahan
Joy Sheppard
Anya Sheppard
Kevin Shin
Sanyia Shinholster
JarosLava Simmon
Lenote Simon
Mark Siprut
Christine Smallwood-
LaRetta Small-Zamora
Natalie Smiley
Noelle Smiley
Beth Smith
Laura Smith
Howard Smith
Carm Smith
Sandra Smith
Jeff Snell
Skye Snider
Alexander Solorio V.
Sophia
Vita Sorrentino
Marisa Soteb
Bill Sotomayor
Gavin Spargur
Don Spargur
Kirk Spargur
Annette Speed
Claire Sproule
Lily Stafford
Danielle Steele
Diane Stein
Arlette Stella
Peggy Stokes
Bella Streno
Elizabeth Sutton
Skylar Swaney
Robert Swanson
Phyllis Swanson
V Tan
Elizabeth Tate
Emily Teasley
Lorrie Teates
Ozzy Teller
Addison Thacker
There's Alcohol Involved
Clementine Thomson
Sandy Thornton
Patricia Titus
Suzanne Tobey
Rick Tralger
Liliana Travers
Truly Yours Designs
Noe Tsimis
Arlene Tuttle
Jamie Utter
Minnie Valero
Matt Vallecorsa
Cedric van Eenoo
Olivia Van Slyke
Eryka Vanderwel
Eileen Vasguez
Angel Vernal
Trish Vernazza
Noel Vertrees
Rocio Villanueva
Crystal Villanueva
Catherine Vinson
Sarah Vita
Larry Vogel
Janis Vogel
Zima Vogel-Kipre
Callin Raye Volpe
Tami Von Merta
Christopher Vorhis
Lari Vouros
Tracey W.
Beverly Walsh
Avery Walton
S D Watt
Rebecca Webb
Hezekian Wells
Lauren Werner
Shelli West
Maxwell Whittiker
Silvia Wiedmann
Britta Wilder
Stephen M. Wilkens
April Williams
Susan Williams
Rachael Wilson
Ramona Winant
Kota Wingen
Bonnie Zoe Winn
B. J. Witz
Veda Wright
Daniella Yacoubian
Olivia Yarchever
Irene young
Jaydence Young
Antonia Zacarias
Noraa Zenger-Shaw
Peggy Sue Zepeda
Zigaloe
Zoe Zumbro